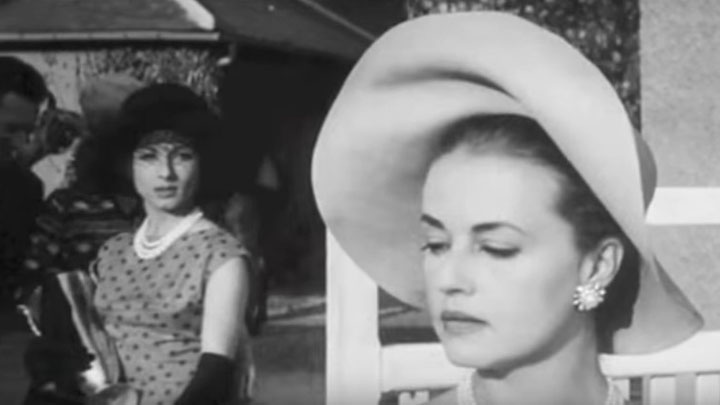 1958 was a glorious year for French cinema especially considering the great director, Louis Malle. Recently I watched two of his films made in that year. They were both groundbreaking in their way and starred the actor Jean Moreau. Orson Welles, himself an original director and actor called Jean Moreau, "The greatest actress in the world." In both films, Moreau narrates her feelings to the viewer so that we experience both subjective and objective aspects of the interpersonal relationships that underly the two films. The films are in black and white with subtitles that add to the effect.
Les Amants (The Lovers)
When the movie was released, it was censored in America. We might laugh at this today, but remember that in the 1950s married couples were depicted as sleeping in separate beds in America. If you haven't seen the movie, I won't mention the "offensive" scenes. Perhaps the censors of the day also found the topic rather provocative.
Moreau plays Jeanne Tournier and is married to Henri, who owns a successful newspaper. We soon learn that Jeanne goes to Paris twice a month where through a friend, Maggy, she has met a well-known polo player, Raoul. Her marriage is stale, and so Jeanne pursues an affair with Raoul perhaps more out of convenience than real love. Henri has his suspicions about why she escapes to Paris so often, and he insists on inviting Maggy and Raoul for a weekend in the country house. Of course, this would lead to a very awkward situation.
Raoul and Maggy drive up from Paris together while Jeanne drives back to Dijon in her car. On the way, the vehicle breaks down, and she is "rescued" by a young archeologist, Bernard. He drives Jeanne to her country home, and as it turns out, her husband knows Bernard through his father.
Henri insists that Bernard stays for dinner and the night along with Raoul and Maggy, who are already there. What follows is an intriguing last third of the film which involves Jeanne going through a transformation from a bored and dispassionate wife to a woman who experiences an awakening. She makes a life-changing decision as the movie ends.
This movie is both sensual and sexual with slight nudity but mild compared to today's standards. Remember, though, this was 1958. Moreau along with the other actors are terrific. It is well worth a viewing.
Ascenseur Pour L'échafaud (Elevator To The Gallows)
Elevator To The Gallows is film-noir French style, and it works to great effect. It is especially impressive because it was director Malle's first film at age 24. From the haunting trumpet and musical score of Miles Davis to the on location filming in Paris, the mood is set right from the start. The plot is gripping with twists right up to the very end. The movie creates tension and suspense that keeps you glued to the film for its entire 90 minutes.
Once again this movie is about relationships, although we never see the two lovers together. Florence Carala (Moreau) is the wife of Simon, who is wealthy and head of a corporation. Florence is also having an affair with one of the company executives, Julien. In the opening scene, they are on the phone, finalizing a plan to have her Simon killed.
It's near closing time on a Friday, and Julien heads to a balcony on his floor. He throws a rope and grappling hook to the balcony above where he enters the office of Simon. Julien shoots his boss point-blank and makes it look like a suicide. He then descends back down the rope and prepares to leave the office building. As Julien heads to his convertible parked on the street and looks back, he realizes that the rope is hanging from the balcony. He races back into the building and enters the elevator. It is then that the security man comes in to shut down the building for the weekend––he cuts the power off. Julien is now trapped in the elevator between floors.
While Julien's car is unattended, a young delinquent couple helps themselves to a joyride in his car. Meanwhile, Florence is waiting for him in a designated cafe. When Julien doesn't show up, she starts to walk along the street and spots Julien's car witnessing the young woman looking out of the car. Florence gets a pang of anxiety thinking that Julien has run off with another woman. But, how can this be?
We witness Florence walking along the Parisian streets, asking patrons at various locations if anyone has spotted Julien. She is self-absorbed by her thoughts, and we hear them expressed throughout her ordeal.
The parallel plot concerns the young couple who get involved in a crime of their own with a gun that Julien had in the glove compartment of his car. At this point we can see what is coming; Julien will be blamed for this other crime––or will he?
To say any more would spoil the film. Director Malle pulls the strings in a Hitchcock-like climax. The acting, the authentic atmosphere, and plot are something to savor for a long time.
Tell us, do you like classic cinema?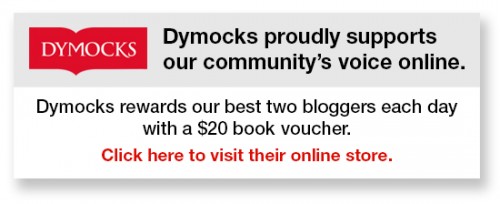 To write for Starts at 60 and potentially win a $20 voucher, send your articles to our Community Editor here.
Comments