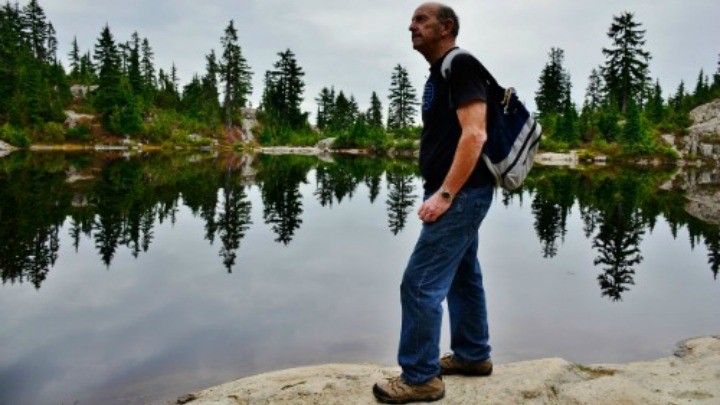 It's September 15 and I'm reading a paper with an article on bear attacks in British Columbia. Province-wide, in 2014, there were 299, but it doesn't state what actually constitutes an attack.  According to the article, black bear reports are down 20% this year and the current attacks (4 maulings in the last week) have been in known bear habitats. As an Australian I have to confess that, outside of the city limits, I have no idea as to what a bear habitat might constitute. Once I see a forest I imagine that bears will be there. Perhaps that's a good thing.
Still, I also think it's not a good idea to tell Lorraine until we're safely back in Moonee Beach, since I plan to go hiking in the woods at some stage, albeit with a local companion.
My mate Paul had kindly offered to take me out for the day; to where I had no idea. Turns out Paul was in a similar vein, making it up as we went, to wherever, as well.
Eventually he settled on Mount Seymour, a very popular hiking and skiing spot; the next line of mountains to the right of Grouse and a place Paul had frequented many times.  The good news, I was assured, is that it wouldn't be as hard as the Grind; even Paul the mountain climber had raised his eyebrows when I said I'd done that. I felt chuffed all over again.
En route we stopped at Tim Hortons, an extremely famous chain of coffee and doughnut houses co-founded in 1964 by an ex-hockey player of the same name. When he died 10 years later in a car crash, speeding and intoxicated with both drink and drugs, there were forty stores and his partner bought the wife's share for $1,000,000. She later lost a law suit in 1993 claiming more money. In 2013, there were 4,600 stores.
As I pulled my wallet out to pay for my items, Paul uttered a phrase we've used a hundred times since, "You're money's no good here." Apparently the favours I'd done for him 15 years ago in Australia were worthy of something.
The good thing about Mount Seymour was that we started from much higher up than at Grouse Mountain. Paul also had another surprise – Diego. I labelled him "Maradona" for short. Diego is a Portuguese water dog.
As he exited from the rear of Paul's substantial pickup (de rigueur for North Americans) we put our backpacks on and, as I did so, noticed a track map on a nearby board that I went over to investigate. Paul caught on and cried out, "Which way do you want to go?"
I replied, "Mystery Lake trail looks good, what's it like?" Paul immediately confided that in all the numerous times he'd been here, he'd never been on it, one of a choice of two ways to go from the carpark.
I was shocked, Paul had been telling me how he'd probably second summited a mountain in the remote wilderness as well as many others he'd ascended and yet here was a place he'd been dozens of times and he'd never chosen plan B. He added he mostly came in winter which meant the narrow rutted track we soon found ourselves on would be almost impossible to follow.
We moved upwards, Maradona showing the way past half a dozen tarns though I use the word "past" ill advisedly.
I love mountain tarns; I love their reflections, their isolation, their photographic potential. Maradona loved them too, but we weren't on the same page.
No sooner would my camera be aligned on a mirror-like scene than ripples would suddenly disturb the placid lake waters. Maradona loved to drink water; in fact, more than that, it seemed to be his mission in life. Landscape photography hadn't been part of his education.
After several tiny tarns we came upon Mystery Lake, a charming body of water whose circumference would be about 300 metres. I was glad it was in the fall because, apparently in summer, it's a popular swimming hole and a band of cavorting youth would have spoiled my concept of the place entirely. 
The solitude, the peace, the listless day, all combined to make this place a charmer. It was no mystery to me why people would want to come here. The rugged shoreline merely added to its lustre as we hopped across rocks for better vantage points.
Beyond Mystery we paused at an open space beside the chairlift to refresh our stomachs. Paul advised me that the croissant I'd purloined from the hotel breakfast table that very morning was favoured fare for the whisky jacks (grey jays to my birding pedant friends). 
I hadn't even noticed them but proffered a tempting sample on my fingertip anyway and presto!, there they were.
Paul indicated peaks ahead; he's keen to summit three today but I note two things, (a) the time and (b) we're about to go downhill first. In Paul's and my world, time is of little consequence; in Lorraine's (she who will be waiting, eyes fixated on passing seconds, exponentially with every passing minute) it matters a great deal.
We set off, the path is rocky, loose rocky at times which is worse. Maradona doesn't mind, his four legs scampering across the terrain with ease. There's a large wall superimposed on the sky in front of us as we continue ascending, apparently a skier or two have fallen over it in bad weather, the results of which you don't want to know about. I'm reliably informed we have to go around it and so we head south before doing a U-turn where it gets steeper and more uneven.
Then we come upon another small tarn that set my shutter finger a-tingling, especially when I got the sun aligned in the right quarter and also after Maradona had moved on, post his customary rippling effect.
Next was the summit of the first mount. Paul's usual access point is deemed too risky, especially for a 69 year old with a dodgy knee and backpack. Paul's usually higher because of the snow cover but this time we have to find a route new to him around the back before reaching the 1.407 metre first peak summit.
Since it's taken us over 4 hours to get to this point and it's less than 2 1Ž2 before Lorraine will be looking for me I suggest it's advisable we begin the return journey. It's useless consulting our third party because four legs are fast asleep on a warm rock.
Thus peaks two and three will have to await another day (he said hopefully), their expansive views across the coastal range, more often than not adorned with snow, denied to me.
Still, it had been a lovely walk with a dear friend and a dog for light relief. There was some melancholy on the way down knowing this would be the last time I'd be able to do something like this; maybe for years, maybe forever.
Paul regaled me with tales of his 75 year old uncle that he also walks with. He said that when they're on the way to wherever, they'll stop for fuel or tea and he'll get talking with someone for ages. I had to explain that it's something we do. In time, Paul will do it also I'm sure.
Do you enjoy hiking?
Here are some photos from our walk: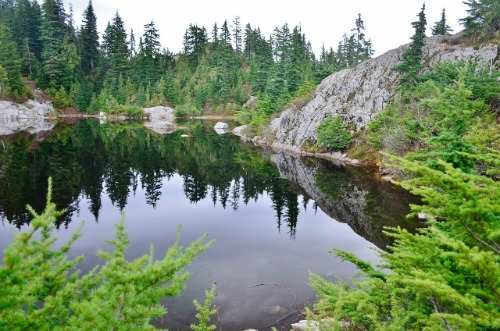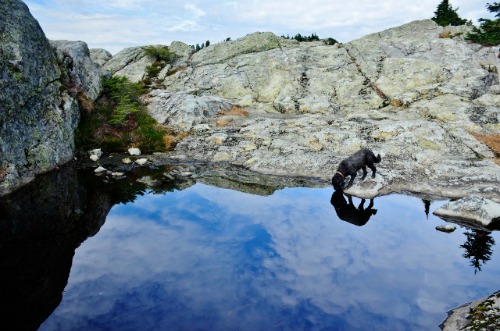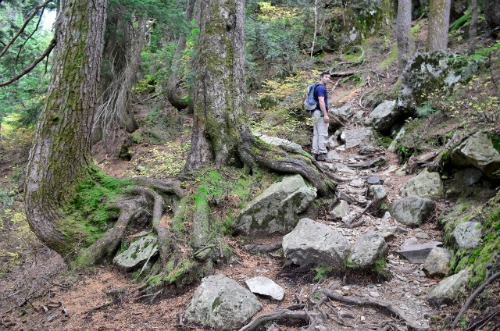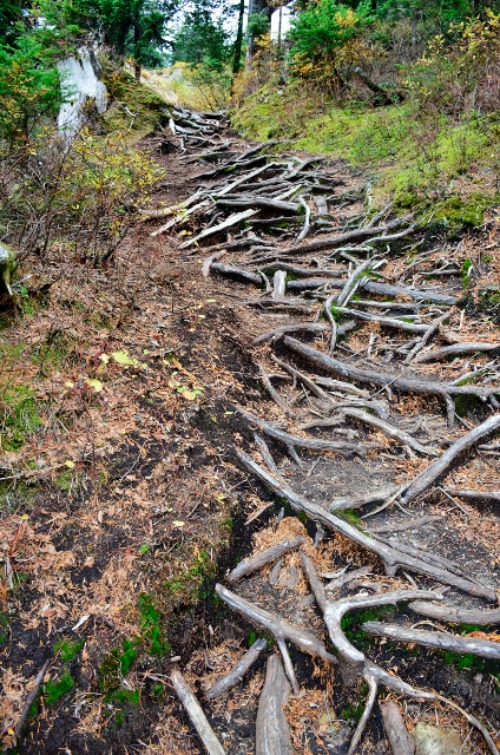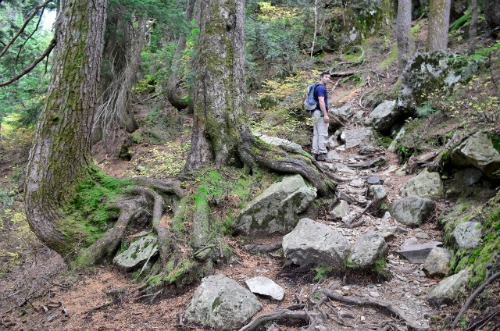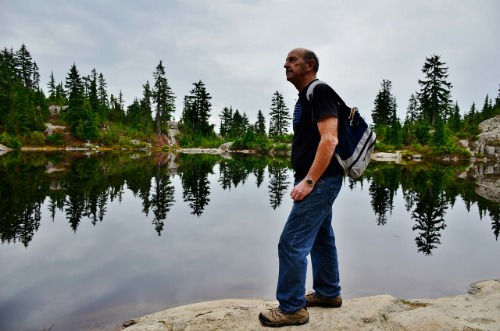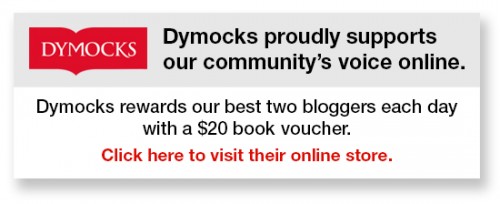 To write for Starts at 60 and potentially win a $20 voucher, send your articles to our Community Editor here.
Comments