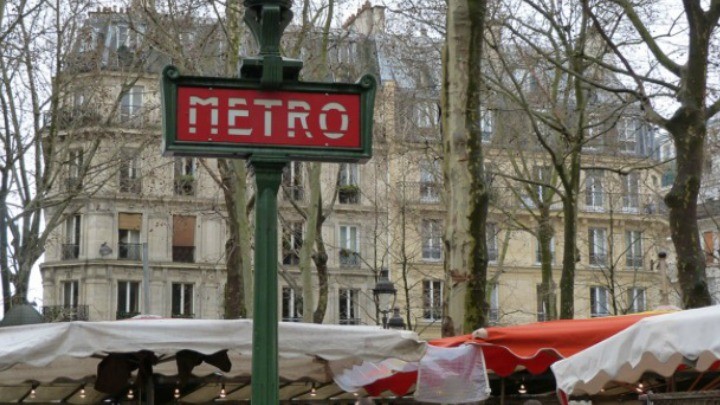 It was 2012 when my passion for Paris was reignited:
I was in Paris for the first time since the mid-'80s and I was letting Paris and the Parisian lifestyle wash over me. I knew I should have been running around doing all the major iconic sites, but I was there to do a writing course and somehow the tourist stuff was low on my priority list.
What was a major cue for me while I was there was that I had perfected the Paris Métro. It took a couple of days to understand the system of the complicated fourteen métro lines that crisscross the city of Paris but soon it was as if I'd been using the métro all my life. It felt like such an achievement, especially as when I lived in northern Italy in the '90s I didn't ever use the metro there as I was daunted by the thought of going underground with hoards of frenetic people darting every which way.
On this trip I also became fascinated out of necessity with the toilets of Paris given at that time I had an almost seventy year old bladder that understandably required many trips to the loo throughout the day. I had gone down into the bowels of many restaurants and cafés to find the conveniences, many times holding on like grim death to the railings as I descended down a multitude of steep, narrow, spiral staircases. The highlight of my visits to the loos was at the Louvre. There for €1.50 I was taken to the throne by a two meter black man wearing white gloves who wiped the door handle and the toilet seat with his gloved hand before gesturing to me where I could sit for a few minutes to relieve myself.
Enough of that, what I really loved about Paris was the food – the cheeses, the pâtés, the breads, the pastries, the desserts and the chocolates. At home I almost always avoid foods high in carbs and sugar as I'm forever struggling to keep my weight around 75 kilos. But in Paris this time part of spoiling myself after doing the métro stairs by the hundreds if not thousands each day was to indulge in the wonderful Parisian baguettes and pastries with coffee and lunch and some days desserts again with dinner.
One afternoon after class I came across the café Chez Camille in rue des Francs Bourgeois where I decided to have afternoon tea and try their pastries. I ordered their €11 Blueberry Tart (tarte aux myrtilles). I almost cried when I took my first fork full, it was impossible to describe the taste sensation other than to say it was more than an experience of a lifetime. Without exaggeration there were at least 200 blueberries packed into my generous slice.
Thinking that nothing could top the blueberry tart on the following Sunday at Le Dôme on Boulevard du Montparnasse I ordered the €13.50 Lemon Tart (tarte au citron) with meringue thinking it would be something light to finish off my seafood lunch. A tall, slim, waiter with a black apron almost touching the ground swept in from my right and placed before me on an elegant white hexagonal plate with a black stripe around the edge, a masterpiece not in it's extravagance but in it's simplicity. Sitting on a thin rectangle biscuit base was piped lemon curd and on the top of it flamed meringue making the tart at least 10cm high. Lemon sauce was drizzled on one side and on the other side three red raspberries with a sprig of green mint. I gasped and my hand went to my chest not knowing what to do or say as I sat for ages looking at the masterpiece before me. Before taking the first bite I knew that this was also going to be something to remember forever even if it meant having to do another few thousand métro steps in the following days to work the kilojoules off.
Tarte aux myrtilles (Blueberry Tart) €11
Chez Camille 24, rue des Francs Bourgeois, Paris, France 75003
Tarte au citron (Lemon Tart) €13.50
Le Dôme 108, Boulevard du Montparnasse, Paris, France 75014
I've now become so obsessed with Paris and its amazing métro system that I'm writing a travel book on Paris that will outline for the visitor how to explore Paris by métro. Since 2012 I have been to Paris four times and I'm planning my next visit for this coming October/November, I'm staying at Les Halles in the 1ste (arrondissement) on line 4 because it's the foodie area. On my trips I usually stay for around six weeks although last year I had a more lengthy stay of two months as I was undertaking additional research on the métro for the book. It was during this stay that I decided because of the wonderful experiences I've had with the food in Paris that I include details of the best of the best patisseries, bakeries, cafés, chocolate stores, street markets etc. that are located at prime metro stops on the main métro lines 1 to 4. I have recently developed a love of baking in particular bread so also in the book I'll be including baking schools and baking supply outlets.
A visitor arriving in Paris really needs a detailed plan especially if their visit is limited. The iconic tourist attractions can take up so much time it's so easy to miss out on things like experiencing the wonderful baguettes on rue St Honoré in the 1st or strolling on a Saturday down the market street rue Mouffetard in the 7th.
More about Paris next month…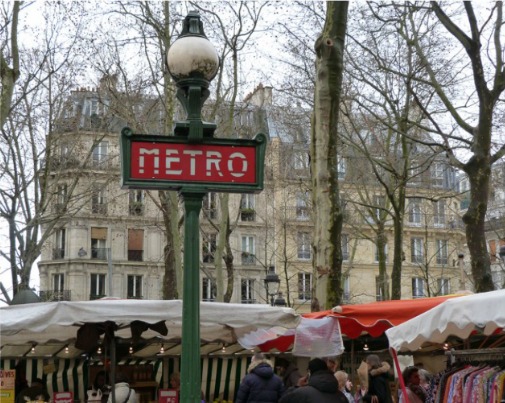 Have you been to Paris?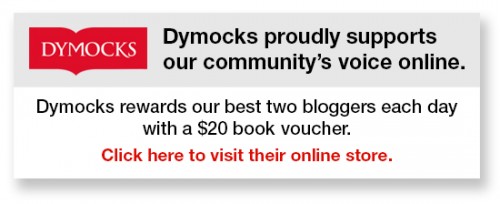 To write for Starts at 60 and potentially win a $20 voucher, send your articles to our Community Editor here.
Comments