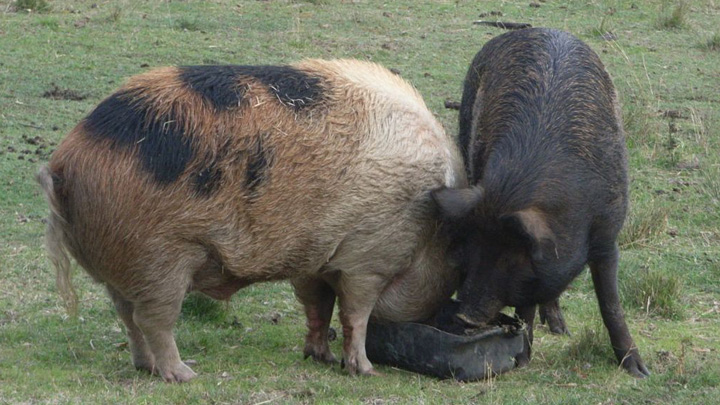 It started with Sally. My young daughter's friend's family were moving to Tassie and there was no room for the pig. I agreed to let dear old Sally see her days out here, which she did. She was a big, fat, slow moving gentle lady who loved a tummy rub.
I missed her, so, when I got a call a few years later from an animal rescue lady asking if I could save a pet pot bellied pig, I jumped at the chance.
Charlie was only 6 months old and she was a very different sort of pig than Sally. Not a pot bellied pig at all, and Google told me they aren't in Australia anyway. No, I reckon Charlie was probably a baby wild pig someone bought back from a hunting trip.
I did a search online about raising a pet pig and found out about so called "Miniature Pigs", which are often looking for a home when they grow bigger than the family dog and turn the suburban backyard into a wallow. These poor pigs are sold to unsuspecting mums and dads who are assured they will remain small and cuddly and that they make wonderful pets.
They are sold desexed and with nose rings, "to stop them digging up the yard". I made friends online with a lady in NSW who had taken on 17 of these "no longer cute" pigs. She mentioned that someone not far from me had to re-home their two pet pigs and I said I'd take them.
A lovely young couple arrived with a hired horse float out of which Arnold Baconegger and Al Porcino ambled. I managed to hold back with the gasp as this big, fat razorback named Arnold snorted around completely ignoring all commands. I wondered what I had let myself in for. Al was smaller and just a brown pig, but it took a trail of rolled oats to finally get them into the paddock I'd prepared.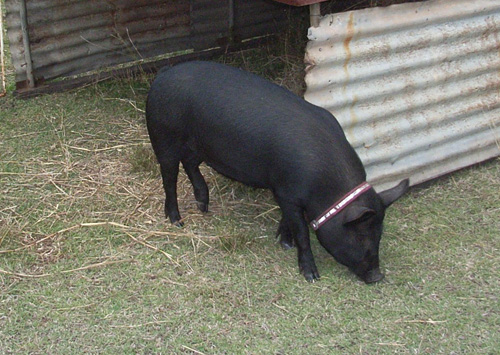 Now I had 3 pigs. Crikey, what had I done? The lovely young couple seemed to delight in showing the scars on their legs from where dear Arnie had sliced them accidentally with his razor sharp tusks. These two pigs had been used to fancy gourmet food left over from the restaurant where their mum and dad worked. They had a cosy bed at night with straw and blankets to snuggle in.
Dear old Sally had just slept on the ground, dear old Sally had been happy to eat whatever she was given. Charlie was a crazy hyperactive young piggie girl – did she sleep at all? I just fed her grain mix. These two boys were a whole new ball game.
These pigs had been used to having breakfast and then going off to their beds for a sleep. Every day they were given positive affirmations to make them feel good. They had dinner at night and then were put to bed with their blankets and a cuddle. The lovely young couple were in tears as they said their good byes and they promised to return soon to see how things were going.
Strangely enough, the lovely young couple moved to Tassie, just as Sally's human family had. Do all former pig owners go there?
Share your thoughts below.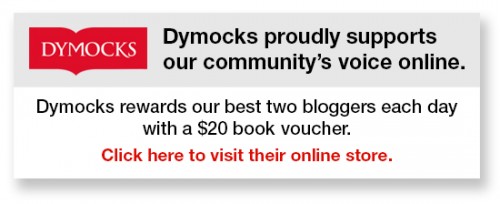 To write for Starts at 60 and potentially win a $20 voucher, send your articles to our Community Editor here.
Comments