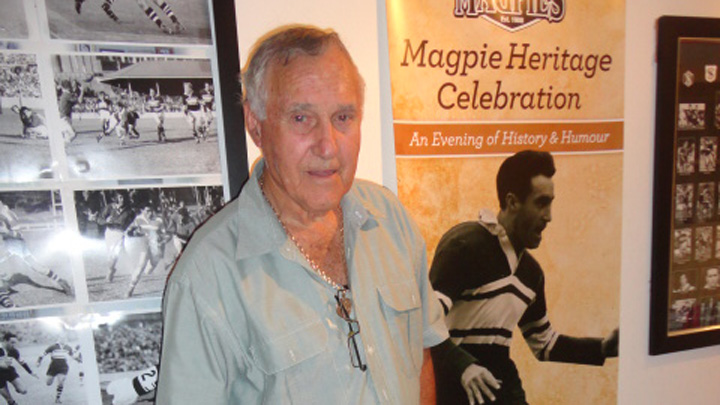 John Thompson is 84 years of age. He retired as a first grade Rugby League player with the then-Western Suburbs Rugby League side in 1958 after a loss to St George in the grand final of that year (John says that Wests could have won that match had St George not been aware of a move they had used against them in an earlier finals match). John was a lightweight winger who played first grade rugby union for Eastwood from 1949 and played with Wests between 1954 and 1958. He was possessed of great speed and had been involved in athletics from an early age.
Through football John made lifelong friendships which still last today. He says the camaraderie developed on the field where the team gave their blood, broke bones for each other and the bigger blokes always looked after the smaller blokes. This was in an era where the biff was still common-place alongside the proficiency and ability of the players.
John can list a liturgy of broken bones received in playing these brands of football. Fractures to his legs, foot and toes, a broken collar bone and shoulder, broken ribs and fingers and smashed nose and teeth. His nose is a testament to his football career (although he says he is just as good looking as he was in his heyday) and chronic pain in various parts of his body are a constant reminder of the injuries received in those football years.
John Thompson does not look his 84 years and has a sense of humour to boot which can occasionally get him into a bit of bother. He is a non-drinking, never smoked and his sense of humour may account for what seems to be longevity in the world of footballers. Sadly, out a squad of 16 players of the 1958 grand final team only 4 are still alive.
He says the average age of death of footballers is 73 and he is well above the average. There is conflicting information on the effects of wear and tear on the bodies of footballers and their life expectancy. Certainly there is more evidence that successive concussions can result in brain damage and subsequent early onset dementia, mood swings and depression. The Daily Mail recently quoted a 10-year difference as a result of the wear and tear on footballers and the average life expectancy of the normal population. Apparently insurance statistics paint a bleaker picture. However, research in the USA into NFL has said in one study found no difference in the longevity of footballers and the general population. No doubt there needs to be more research needed into the effects of a football career and life expectancy.
It may well be that a combination of injuries sustained in a football career and the lifestyle of footballer after this career ends affects how long a footballer lives. Certainly football administrations of all codes are now making advances in assisting players with their futures after what is after all a relatively short career in sport.
John Thompson is still a proud Wests man through and through. He was a founding member of the Wests Men of League organisation which looks after the ex-players and their families and has been involved over the years in committee work, publications etc. at the club while successfully pursuing his own business ventures. Despite the injuries and his lament at the loss of his football comrades, no doubt he would do it all again.
Share your thoughts below.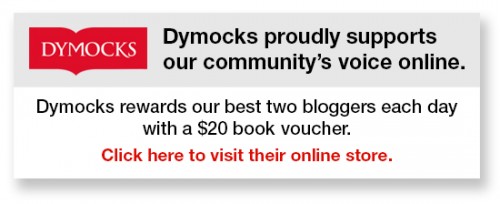 To write for Starts at 60 and potentially win a $20 voucher, send your articles to our Community Editor here.
Comments