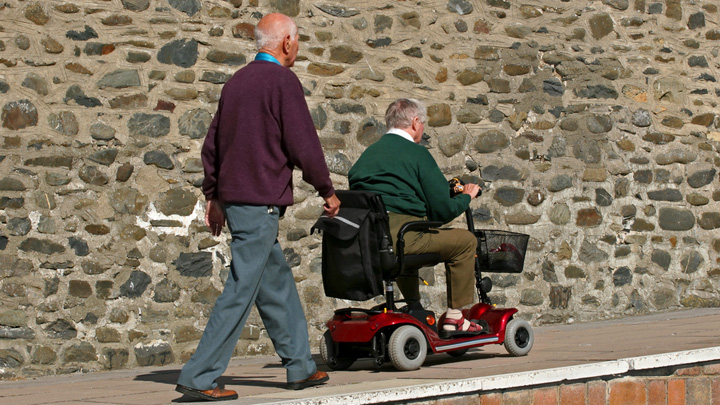 My first month is about to tick over!
In life's journey I guess that this is just a footstep but I am still finding positives and very few negatives. I feel that the facility, an Over 55 Rental Accommodation, is very much a hidden gem in the seniors' retirement market. While it does not have some of the trappings of a retirement village it is also not necessary to outlay a significant sum to buy into your own unit. The package includes meals and the only extras are power and telephone. Perhaps I just lucked onto a place that is easy distance from one of my favourite daughters, has a bowling green and a Club next door, has an IGA five mins one way and a major shopping centre 10 mins the other way. Most residents happily share the communal dining room for lunch although able to enjoy the solitude of their own room or take advantage of external dining options if that is their bent. I am meeting, and enjoying, the a wide range of personalities and experiences of a seniors group and am ever amazed at what is to be found behind  'ordinary' people.
Back to my tale…
I had just discovered the bowling green and put out a call for my bowls chair and bowls. Well! This remained an unfortunate saga in its own right until yesterday when my earlier partner delivered them to me. She was, and will remain, someone special in my life but, sometimes, external factors influence our trail. My son-in-law, whom we could perhaps call Iain for brevity, can now give my chair, after an 8 year retirement, a service and then I will be able to 'hit the greens'.
Soon after discovering the adjacent attraction and of a mind to explore further I expressed a desire to visit the IGA store just down the way. I might add here that practically all of my travels away from my new home are via my mobility scooter. A nearby resident, perhaps Brian could be a suitable name, suggested that he would enjoy coming for a walk to the IGA with me. The next morning we set sail and enjoyed the experience until returning when Brian, in stepping from the footpath to the roadway, chose to make an involuntary and rather intimate association with that surface. This resulted in some minor abrasions to knuckles on one hand and wrist of the other. We got him vertical again easily enough and determined the minor blood flow would not be terminal although would need attention. We now had something of a problem!  How could two 'men about town' go on a simple exercise, return in some state of disrepair and say that one had simply gone R over Z? No worries! Shortly after our return there was a rumour circulating that on our returning journey I was about to be beset upon by a couple of dogs and Brian, quite heroically, came to my rescue. Without any idea of how this rumour started, all that I could then add was that he was indeed magnificent and that it was a pack of at least five vicious canines. Well! After a couple of days, when the pack had grown to more like 15 and they were all obviously descended from marauding wolves AND several of the more senior ladies were expressing doubt about being confident in walking to the store again, we had to 'come clean' and acknowledge that there was no real threat to pedestrian safety in our neighbourhood…. And if there was, just call out "Brian" and the dogs would run.
I have found a new doctor, a podiatrist and developing a splendid relationship with the RTA office in town as we continue work on transferring my Drivers Licence from Vic to NSW. I am very comfortable going the four to five km trip into Albury on my scooter and, after calling in to my daughter's work, was informed of a bike trail that is a lot quicker and smoother again.
I am doing my own washing in the laundry (just supply your own washing stuff to make the water frothy), am enjoying the renewed benefits of reading courtesy of the library and have entertained visiting friends with the complimentary tea/coffee facilities in the dining room.
I have still to find time and opportunity to visit friends from earlier visits to my daughter – I still have to return visits to my daughter.
I get up each morning excited about what the day will bring.
Tell us, do you or have you lived in similar accommodation to Kevin? What was it like?
Comments