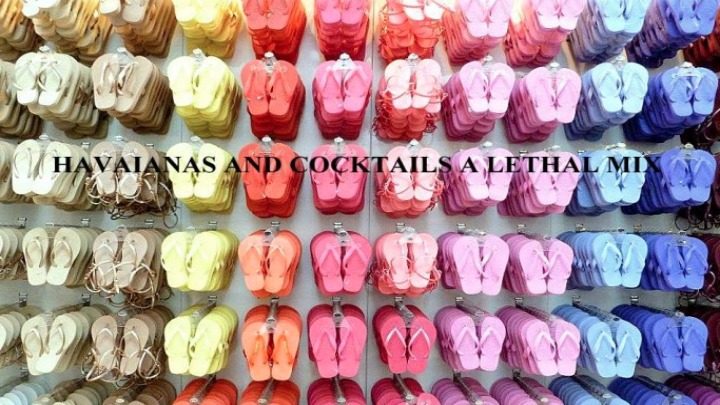 Havaianas – we don't travel without them, ever! Can you imagine our delight when we came across their shop in Foz de Iguacu in Brazil offering cocktails at 11am on a Saturday morning? A lethal mix…for our credit card it was! How could you refuse a shopping experience like this?
Cocktails before lunch at the Havaiana Shop in Brazil
It was so hard to choose what cocktail to try so we had one of each, of course!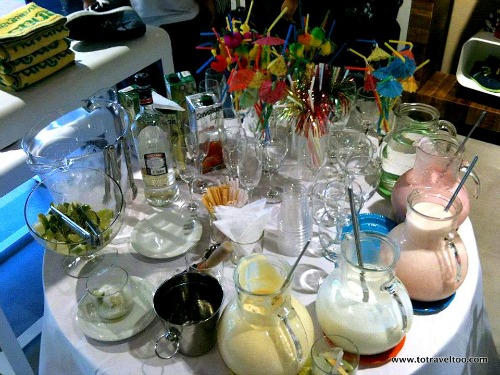 You can even custom design your own Havaianas, diamonds and gold are always a girl's best friend? Don't you agree?

Happy shoppers
A great shopping experience
What do you think? Did I buy enough? It equated to one cocktail drink = one new pair of Havaianas. A great morning shopping!

Havaianas in Sao Paulo
If you are ever in Sao Paulo, Brazil we recommend that you check out their shop there. So much choice and in a great fun environment, luckily no cocktail hour was happening here. There are a few locations but the one on Rua Oscar Freire is our recommendation.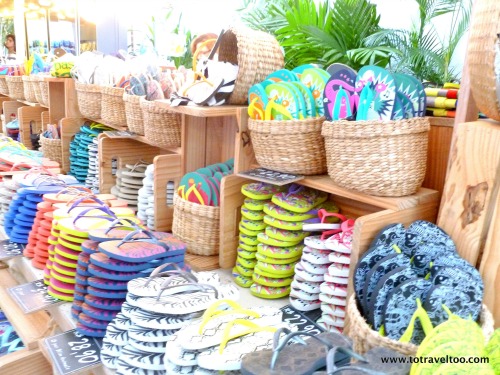 BTW this is not a sponsored post but just a fun shopping experience that we enjoyed in our Round The World Travels.  They really are a traveller's best friend, comfortable and funky looking. They have pounded the pavement throughout South America, North America, Central America, Europe, Asia and Australia and they still look as good as new.
Share your thoughts.
Comments