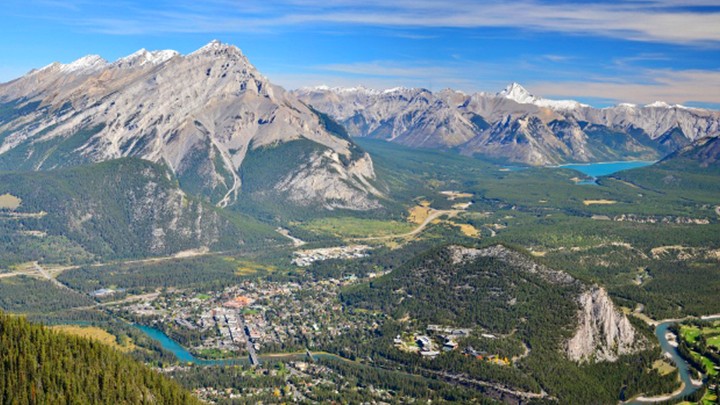 Today we move to Banff, whose hot springs were the starting point of mass tourism to the area. These days they still have a pull but scenery, shopping and a world class golf course have overwhelmed the original attraction.
We stop briefly at Bow River Falls and have a couple of hours shopping in Banff while our rooms are prepared. If souvenirs are your go, this is the place.
Then we're shuffled off to Sulphur Mountain, whose gondolas serve only one purpose, to take tourists to admire the view. No mountain bikes, no skiers, shoulder season and still we have to wait 20 minutes before boarding. I naturally blame Lorraine's chairlift curse but, on the upside, she's done wonders with the weather again; there's not a cloud in the sky and the aspect over the Banff area matches the hype.
Finally we make the famous Banff Springs Hotel, a rebuild of the first one that literally went up in smoke. The many aspects of its facade would take you an hour's walk to view but we've got an appointment with a Mountie, all resplendent in the famous red uniform that's worn, in a busy year, about twice if you're on active duty.
Our retired man with his slick delivery and wry grin charms the women who queue up to have their photo taken with him afterwards. He was stationed here for many years and, except for when the liquor outlets closed at 2am, there wasn't a great deal to do.
We lucked out at this hotel, received an unasked for upgrade so space isn't a problem like it was at Lake Louise but the bathroom is still too small.
With a new day dawning I get an hour's freedom and go exploring the bush out the back of the hotel, discovering just how close Bow River Falls are. Then it's back to a refreshed Lorraine and a wander into Banff via the lovely gardens so we can pick up our laundry.
The afternoon activity involves a local tour bus and our first venue is Johnston Canyon. I'm so happy, it's one of the places I so wanted to see.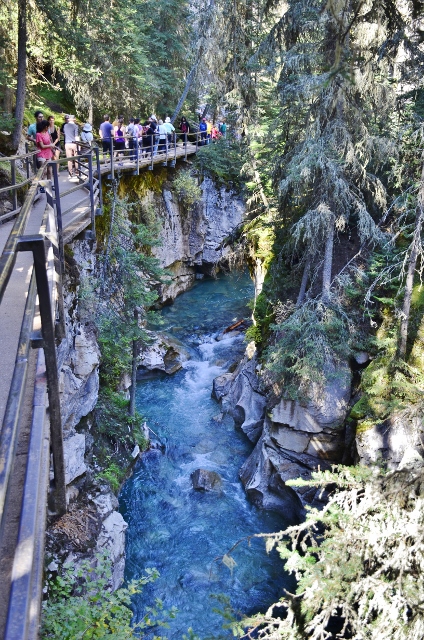 The reality is a nightmare of bodies shuffling along a path that allows one lane either way. This attraction garners nearly one million visitors a year. When you consider that the vast majority come in a window of a few months you get some idea of what it was like. There are two falls; the upper one we'll never see because we don't even get to the lower main viewpoint before it's back to the bus.  Disappointment reigns as we head off to Two Jacks Lake.
Were you to arrive on a still, clear day, it might be worthwhile. Today is relatively clear, but the fresh to strong gusts on our exposed site take most of the pleasure out of photography and we're only too happy to reboard the bus, in spite of its dirty windows.
Then, the reason for Banff, the hot springs. Today they're only a museum that requires an entry fee. The stench is overwhelming and we both wonder why anyone would put up with the foul hydrogen sulphide fumes long enough to have a warm bath.  You'd have to recuperate from the recuperation!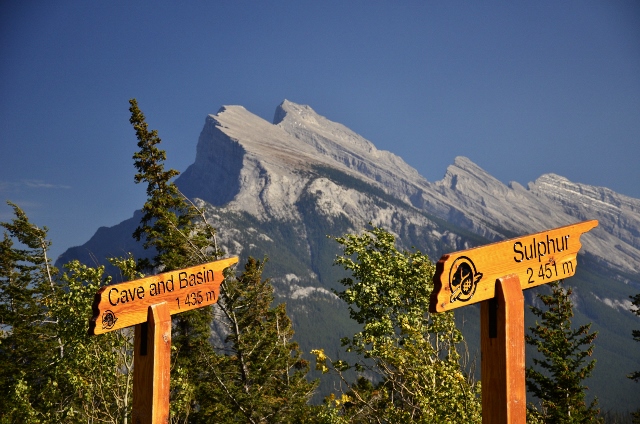 We had to sort dinner out for ourselves tonight so, while others dined in comfort and were waited on, we adjourned to a wooden bench seat beside Bow River Falls with an appropriate bottle of Lorraine's favourite liquid along with assorted snack items. It was a refreshing and delightful change from the norm and set us up for our coming journey on the Rocky Mountaineer.
 Have you been lucky enough to visit this beautiful part of the world? Do you plan to?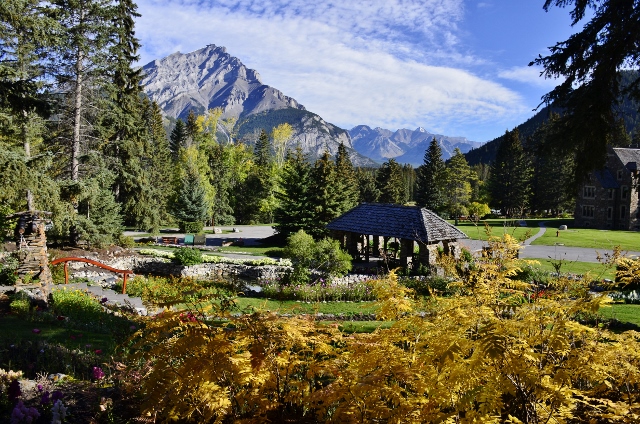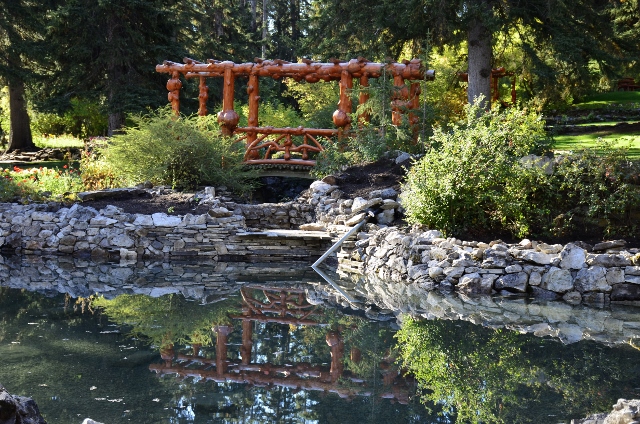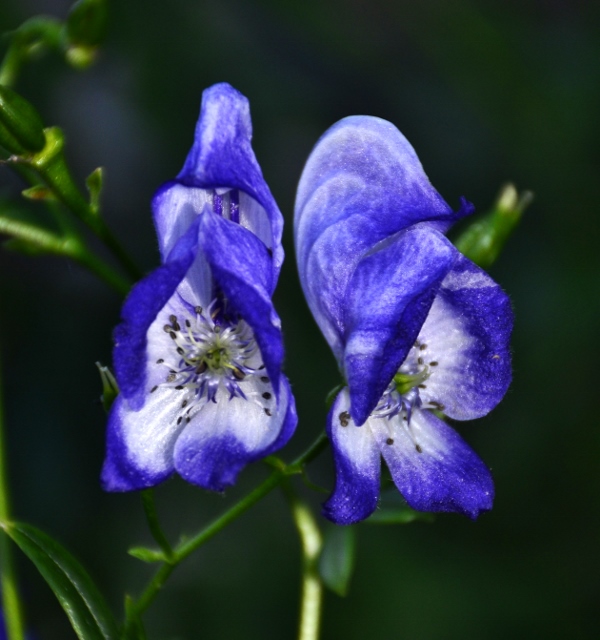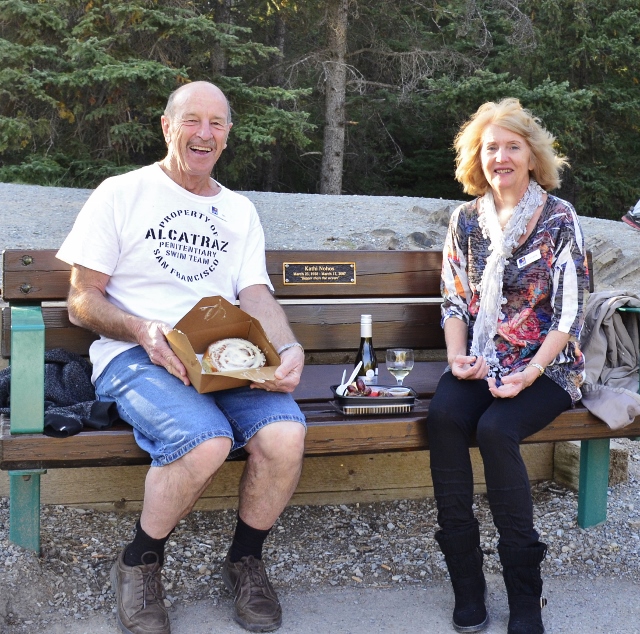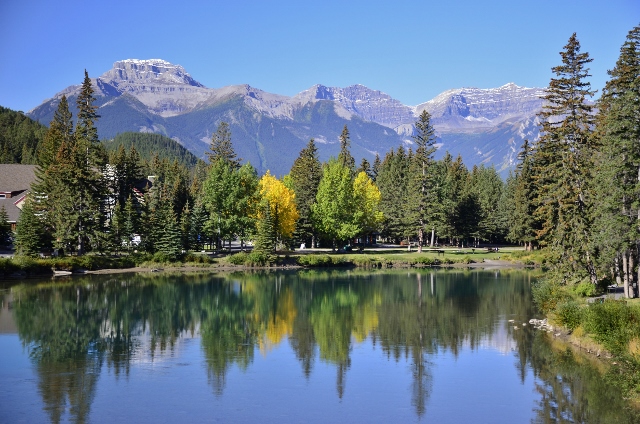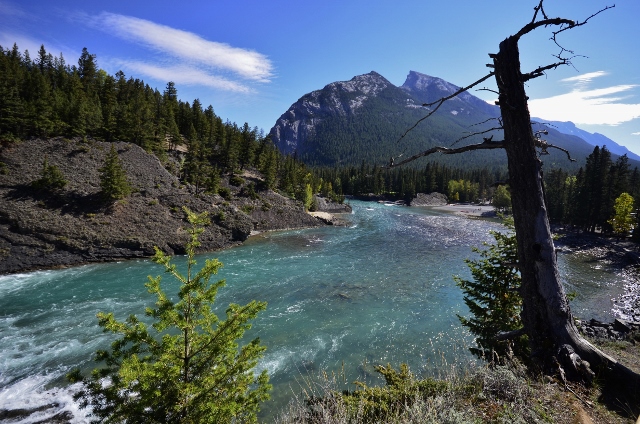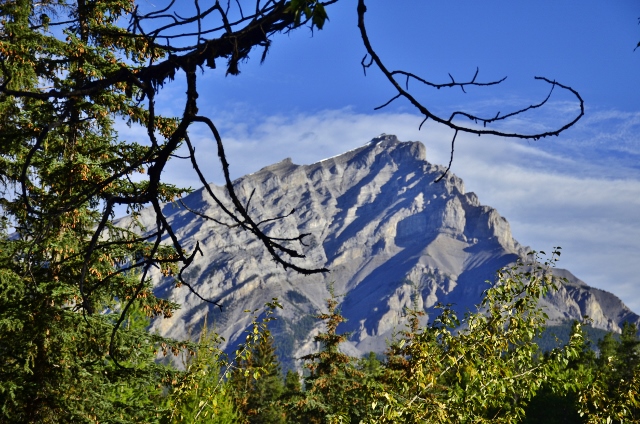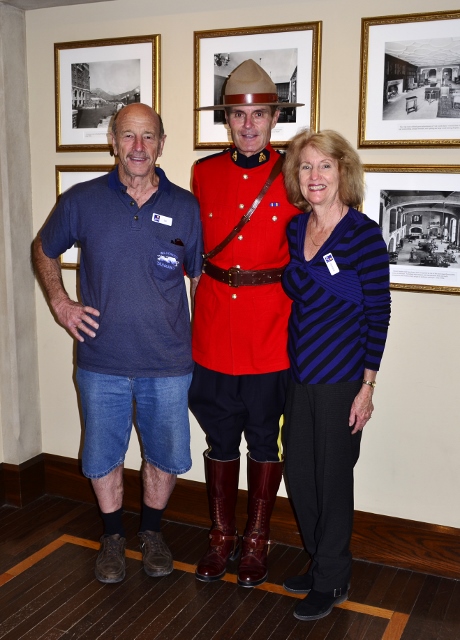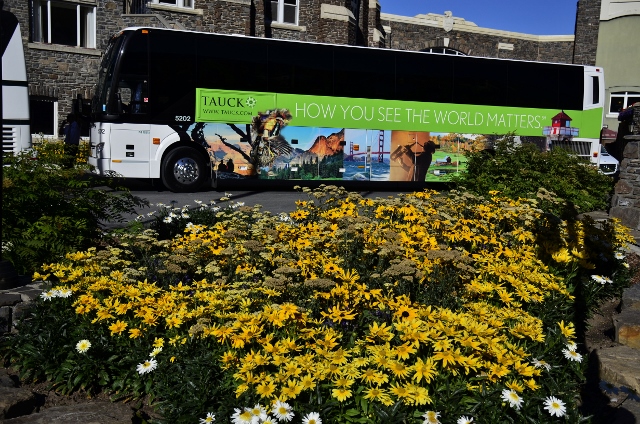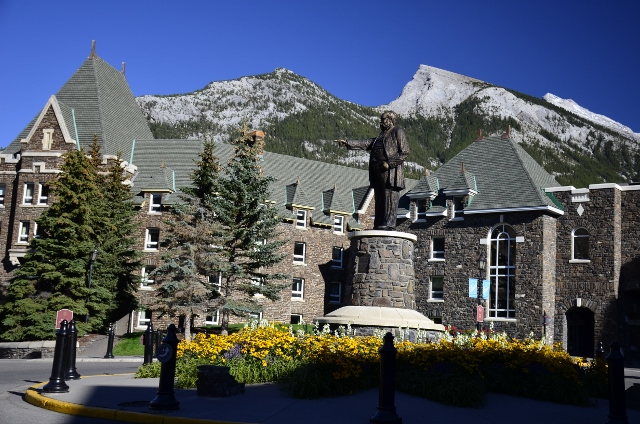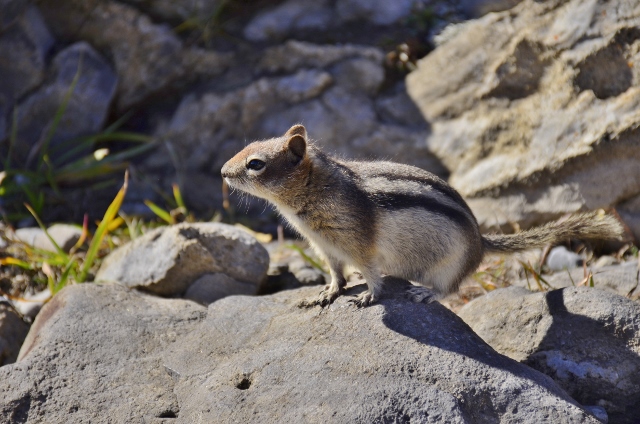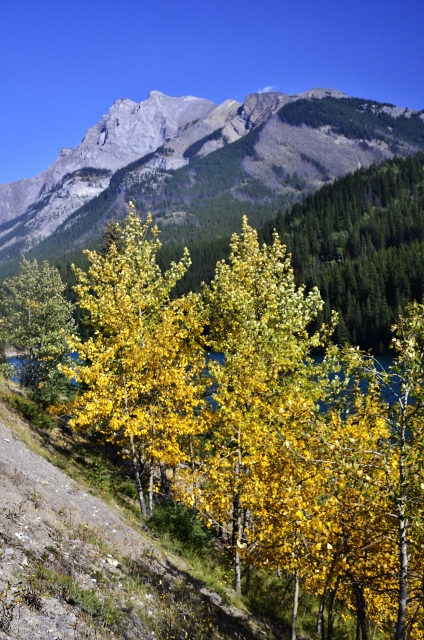 To write for Starts at 60 (and potentially win a $20 voucher), send your articles to our Community Editor here.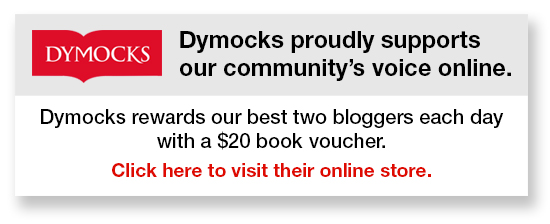 Comments