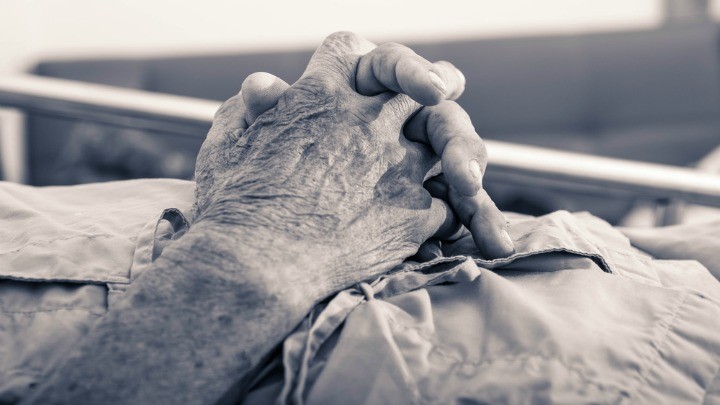 Have you ever been told by your doctor that your loved family member is 'old and nearing end of life'? But your gut instincts tell you otherwise?
I recently experienced this first hand with my 90 year old father in law who became seriously unwell in a very short time. Over three days, three doctors visited him at his nursing home and all responded with the same diagnosis and advice "old, dying and 'end of life'".
"There is no point rehydrating him with a drip as this would prolong his 'end of life'". We were distressed with his condition deteriorating, on the fourth day we organised for him to be transferred by ambulance to a large public hospital to be assessed by an emergency doctor.
During the medical examination by a young doctor, it became very clear that he was keen to transfer him back to the Nursing home to be managed by the "Outreach Team" and if "he needed to be rehydrated how long would you keep a drip in for anyway?" Then the classic line, "He is old and dying and has anyone spoken to us about end of life?"
Our response was "Yes he is 90 years old, he is very sick, deserves to be treated with respect and dignity and to be actively medically treated. His brother is 94!"
Eventually he was admitted with severe dehydration and medication toxicity. Requiring hospitalization for six days until he was stable enough to be transferred to a private hospital for rehabilitation for a further four weeks.
He has fully recovered but the 'system' is so stacked against you if you don't have anyone advocating on your behalf.
Apart from deafness in one ear and no longer able to move like a gazelle, he leads a very fulfilling life living with our family. We recently went to watch the Americans and Australians training leading up to the recent Davis Cup held at Kooyong Lawn Tennis Club. Loves his sport and can't wait for his footy team the Demons to win another flag!
Never give up just because you are old!
Do you have a similar story to share?
Comments