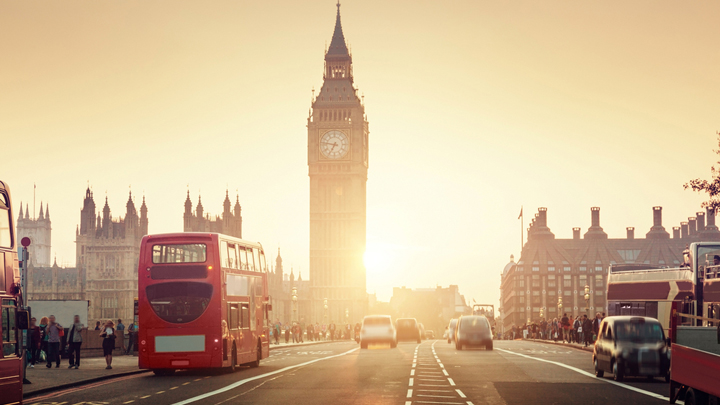 Before leaving Australia, Beverly, my travelling companion and I had read in The Australian newspaper's travel section, about the Lanesborough Hotel in London doing a high tea for one month during May and June. The Pink Princess High Tea was a celebration of Princess Charlotte's first birthday and Queen Elizabeth's 90th birthday. How very English! The Lanesborough is situated on Hyde Park corner and is considered the swankiest and most expensive hotel in London. We booked our table as soon as we set foot on British soil. Before the afternoon of the Pink Princess High Tea, Bev and I had been all over London on the Underground and weren't looking all that swanky ourselves, but did our best. Needless to say, the afternoon tea was exquisite. Sandwiches were to be eaten in a special sequence to fully appreciate the mix of fillings – flavoured from savoury to a little sweeter. A blend of tea was discussed with our waiter (Bev did this, as she is a tea lover).  Cakes were all pink and had a royal theme; crown and tiara shapes. Some were decorated with edible gold. Our teacups and saucers were of the finest eggshell china and constantly refilled. Bev's tea blend choice was a delight. We were offered a second set of sandwiches which we foolishly accepted – hot scones, strawberry jam and whipped cream appeared too! The cakes were so delicate and intricate that it was impossible to work out how they had been constructed; sadly we had to leave some behind.
The room was glorious – a glass ceiling and very fancy chandeliers – decor was sumptuous and folk at other tables an interesting mix. Beside us was a large table of ladies in fully embellished saris, so glamorous it was hard not to stare. A table of oriental ladies with small children plus the nursemaid; a few gentlemen accompanying glamorous English ladies – gents were in suits and ties the ladies conservatively dressed in beautifully styled, tailored skirts, dresses and jackets. We stayed until about six, when we and other late stayers were tactfully asked to make way for staff to set up for dinner. Bev and I took a comfort stop in the ladies, which was a heavenly refuge generously supplied with expensive brands of lotions, creams and perfumes for our pleasure. Our Pink Princess High Tea cost us just on $90.00 AUD. No champagne.
We taxied off via the Mall and Buckingham Palace. The Mall was festooned with giant, sewn Union Jack flags. Changing of the guard was underway as we passed Buckingham Palace. A garden party had just finished and guests were streaming into the Mall. We felt a bit flat arriving back at our four star hotel, but soon picked up after a lager and lime at our nearby pub.
REVISITING OLD HAUNTS IN LONDON
In 1966, I had worked on the umbrella counter in Harrods and in the early 1970s, Bev had worked at the Mucky Duck pub in Tudor Street just off Fleet Street, so we set off on a nostalgic journey.  Took the Underground to Blackfriars and found Tudor Street – everything in the street looked familiar to Bev but no Mucky Duck.
Eventually, Bev asked a man who was chatting to security guards at the entrance to a gated residential area at the end of Tudor Street and guess what? He knew the full history of the street. The press, led by our Rupert Murdoch, had moved out of Fleet Street some years earlier and of course the printing trade no longer existed on account of technology, so the pub was without customers.  The building had been transformed into offices, and the front part of the Mucky Duck was now a coffee shop. Cheeky Bev floated into the offices and had a peep around, then we had coffee in the coffee shop. Many photographs and much chit chat with the staff who indulged us and invited Bev to look around behind the counter and into the kitchen. In Bev's day she had lived on the premises and the kitchen was on the second floor with a dumbwaiter bringing meals down. She said that there had been an upstairs/downstairs situation – the upstairs bar for management and the downstairs bar for printers and tradesmen.
Next stop Harrods. So a rather emotional Bev and I took the Underground to Knightsbridge and I remembered the way to Harrods. Entered by the main door instead of the staff entrance and made my way to where the umbrella counter had been located 50 years ago; then it was via budget hats and beside plastic macs. Now it was through designer labels to Gucci handbags and you'll never believe it, but the layout was identical to what I remembered. The counter was in the same place with a floodlit display of handbags instead of umbrellas behind. The door to the staff cubby hole was in the same place too (I had done instant umbrella repairs in there). After I was hired, I had a week's training and one whole day of that training week was devoted to serving royalty.  Gone were the pneumatic cylinders and wires that carried the customers' money up to Harrods heaven and sent the change and receipt down. I too felt a touch emotional as we moved on to explore the store. Bev asked the staff on the Gucci counter which way to the escalator and I was quick to say: "First right first left to the lifts madam". Correct, but not a lift anymore.
We explored Harrods from top to bottom, exclaiming over the luxurious merchandise and sparkling and elaborate presentation. Harrods' reputation is definitely continuing on magnificently. I wonder if the Old Harrodian club still exists? I wonder if their nursing home still cares for retired employees?
BEV WINS A HEART AT THE FLOWER SHOW
Spent a day at the Chelsea Flower Show and luckily were early, before it became crowded and queues became very long. The show is held in the vast grounds of the Chelsea Hospital which now is home to retired military personnel – a kind of retirement home for old soldiers called the Chelsea Pensioners. They wear a distinctive red, black and gold uniform and were mingling and chatting and being friendly among the crowd. One Chelsea Pensioner took a shine to Bev and handed her his card, with name and phone number on the back – she didn't take it any further. "If he's a Chelsea Pensioner, he probably hasn't got money!"
The flower show, among other things is a trade show for nurserymen to promote their plants and bulbs and for garden designers to show off their skills. Their displays and the colours were eye popping. Bev and I spent a lot of time in the huge, main pavilion admiring the perfect displays of perfect flowers – not a petal out of place. A riot of colour. My conversations with stall holders made me realise how difficult it is for them to show here. The flower show is held at the end of spring, so some varieties have to be held back and some varieties forced forward in order to peak for the three day show.
My favourite was an exhibit by a floral art society, of a Victorian garden room. The piece was full size and elaborately decorated with blooms, plants and leaves; a footstool was upholstered in Lamb's Tongue leaves – looked like pale green velvet.  A mat was covered in pressed leaves and you wouldn't have known it wasn't a real mat with a leaf design.  Finger plates on the doors were decorated with pressed flowers, Aspidistra leaves were "smocked" together with pearls.  The detail was exquisite.  We queued to see the Australian poppy display which showed off well on the hot summer's day and was the hit of the show.
Seating was non-existent except in the outdoor concert area, so enjoyed music whilst resting our feet and eating cod and chips washed down with England's summer drink of choice – a Pimms.  Can't resist mentioning the Ladies at the Chelsea Flower Show.  Queue about 100 metres long and moving quickly through a demountable toilet block of about 50 cubicles; manned by helpful marshals directing ladies to empty cubicles. Then a beautiful constantly flowing fountain for handwashing and once again a delightful choice of lotions, creams and perfumes.
Adored the way ladies at the Chelsea Flower Show dressed in florals and particularly liked their floral blazers.
I have been home from my holiday for two days and am still on cloud nine saying "pinch me, pinch me – was it real? Did I really do all those things?
The answer is "YES"!
Tell us, have you ever taken a nostalgic journey like this?
Comments