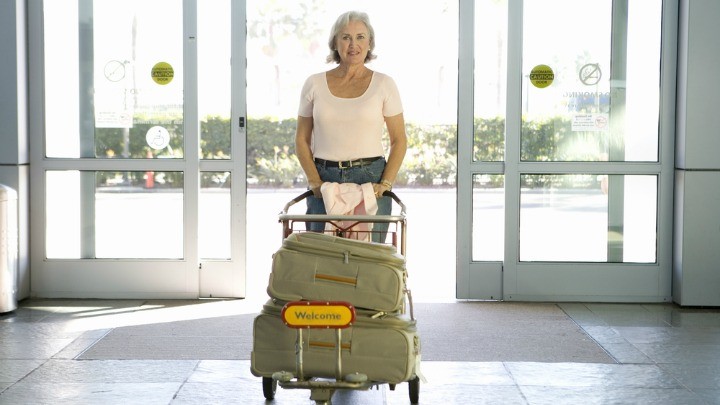 Almost 30 years ago my parents immigrated to Australia, following my two brothers who had previously made the trip a couple of years earlier. I was devastated. Coming from a very small family, suddenly everybody that I loved were now living on the other side of the world. Luckily I have an amazing husband and his family welcomed me with open arms and have helped to fill the void.
I understood their reasons for going and if things had been different, I would have joined them in a heartbeat. Sadly, although my husband was a Fire Officer, at just the young age of 30, he was considered too old to be accepted into the Australian Fire Service.
The first couple of years were the worst. My heart felt like it was being ripped from my chest every time I thought about my parents. Communication then didn't make it any easier. Airmail letters being the only option we had available to us, we would write as often as possible but by the time the letter dropped on the door mat, it already contained old news, being written two or three weeks earlier.
Over the next few years things started to improve when we both invested in fax machines. This made a huge difference as now the news was no longer old and received within a few minutes of writing the letter. I remember how excited I was when I came downstairs to find a letter waiting for me in the fax tray.
The next technological invention was something called "the internet" and emails. At first I thought  this would never catch on and I wouldn't get drawn into it – but of course like all things, without you even really noticing it, it soon became a part of our lives. We were then with a network supplier called AOL and they used the posh English actress Joanna Lumley to do their voice announcements. I can just hear her now telling me, "You Have Mail".
The years passed by and it did become easier, especially with email which meant that we could write to each other every day if we wished and reply to each other's questions and comments. However, it still was not the same as actually seeing the person. Enter: SKYPE – the best thing since sliced bread! As soon as it became available we both signed up and then there was no stopping us. We made it a regular weekly event at the same day and time each week to Skype each other. When your parents live on the other side of the world, you cannot imagine what joy it brings to actually be able to not only talk to them but to SEE them too! We could now show each other things, new items of clothing we had recently bought or both of my artistic parents showing me their latest painting.
And then finally present day and the wonders of iPads and FaceTime. Now we can not only see each other but we can walk around the house, show the garden or just sit comfortably in the living room, and feel like we are in the same room.
I can't say that it has been easy but certainly modern technology has helped to ease some of the pain and for that I am eternally grateful.
Sadly my husband and I were never blessed with children and this made the pain of missing my parents and both brothers even harder to bear. I have been blessed with a happy healthy life and we are now both enjoying early retirement in North Devon, one of the most beautiful places in England with its stunning golden sandy beaches and rugged coastline.
During the past 32 years I have visited Australia 15 or 16 times and four or five of those trips have been on my own. I try to visit my parents every two years and so have become quite a seasoned traveller, knowing what to do to make the journey as stress-free as possible. When I was in full-time employment I was a PA and so am a very organised person – this certainly helps when planning a long-haul flight.
As I write this I am once again in beautiful, diverse, unique Australia and loving every precious moment with Mum and Dad – although I have to admit that after so many trips travelling "cattle class", this time I upgraded to "Premium Economy" and it was worth every penny.
However much the ticket cost and the time it takes to get here, it is all worth it when you are finally able to give your Mum and Dad a tearful hug at the airport!
Do you live away from your children?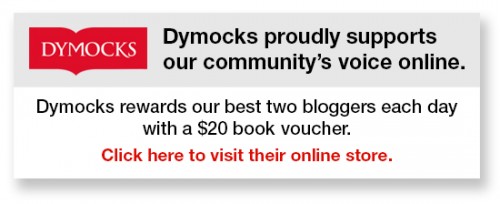 To write for Starts at 60 and potentially win a $20 voucher, send your articles to our Community Editor here.
Comments