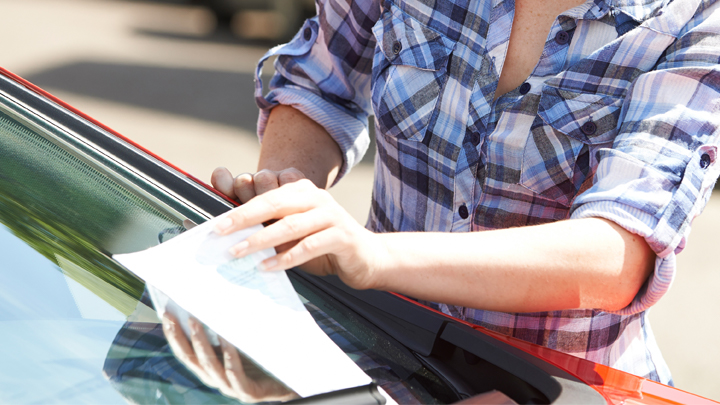 If you ever needed proof that you should arm yourself with the facts before firing off a letter of outrage, this is it.
Rebecca Landis Hayes had stepped out for a spot of shopping in Concord, North Carolina in the United States and just happened to park her car in a space specifically reserved for war veterans. (Yes, they have those in the US.)
However, imagine her surprise when she returned to her car to find someone had left a sexist and somewhat vile note on her windscreen.
Veteran Rebecca Landis Hayes Responds To A Sexist Note She Found On Her Car via @aplusapp https://t.co/WKB71sdV4H

— Manon Variol (@MVariol) June 17, 2016
A little taken aback, a little outraged, Hayes shared the note on social media, and in doing so took the opportunity to share a little bit of information about herself that the anonymous note-writer could not have known just by looking at her… She's a returned servicewoman for the US Navy.
"I'm sorry that you can't see my eight years of service in the United Sates (sic) Navy. I'm sorry that your narrow misogynistic world view can't conceive of the fact there are female veterans," Hayes wrote.
"I'm sorry that I have to explain myself to people like you. Mostly, I'm sorry that we didn't get a change to have this conversation face to face, and that you didn't have the integrity and intestinal fortitude to identify yourself, qualities the military emphasises."
She ended her post with a simple question: "I served, did you?"
Have you ever made a judgement without having all the information at hand? What do you think of this veteran's response?
Comments