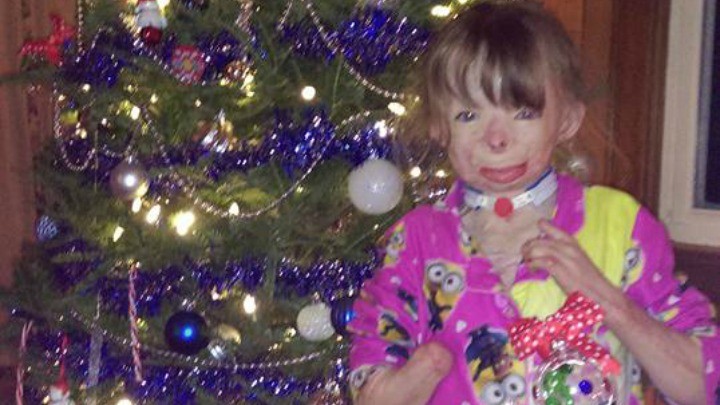 Anyone who says the modern world doesn't need a postal service needs to be alerted to this wonderful story.
An eight year old girl who lost her family in a house fire two years ago and was left with horrific burns to most of her body had one small wish for Christmas: she wanted enough Christmas cards to fill up a small spiral stand her aunty had bought.
Safyre Terry lives with her aunt, Liz Dolder, who had previously set up a Facebook support page for the little girl who lost her dad, sister and brothers in a suspected arson attack.
Liz posted this picture of Safyre (pronounced "sapphire") with the Christmas card tree and the caption, "When [Safyre] said she can't wait to fill up the card tree my response was 'I don't think it's gonna get filled up but I am sure we will get a few more cards'".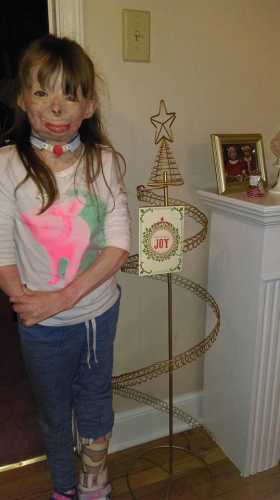 Well, let's just say, Safyre has received more than enough to fill up the tree – or even a forest of trees!
Liz's post was shared by a local biker (below), and from there it rapidly snowballed. Even Hulk Hogan shared the post and urged people to send little Safyre a Christmas card. His post was shared 11,000 times.
Safyre survived the fire because her father used his body to shield her from the flames. Even still, the eight-year-old was severely burned on 75 per cent of her body, and lost her right hand and left foot. She has had more than 50 operations in two years.
Despite all this, the survivor has maintained her spirit, returned to school and is doing well, according to her aunt.
When people heard Safyre's story, they responded in the best way possible and immediately sent cards, plus gifts.
"It's magical," Liz told local media. "You always hear about those horrible things happening. And for this to happen — it restores your faith in humanity."
Liz also believes Safyre will be able to look back on the cards and their beautiful messages in dark times.
"She can go and reflect on these cards," she said, "look and see that people care."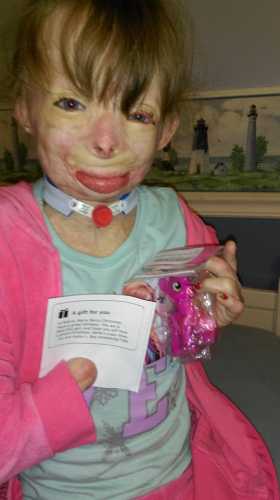 "I'm sure you have no idea who I am but … your outlook on life makes me smile and your undefeatable attitude is what makes humans amazing," says one card.
"You are a beautiful girl, and hope you will have a good Christmas," says another.
If you would like to post a card to Safyre, her address is: Sa'fyre Terry, PO Box 6126, Schenectady, New York, 12306, United States of America.
Will you send Sa'fyre a card or would you like to share a message with her here? We can then post this article to her Facebook page so she can see your messages!
Comments