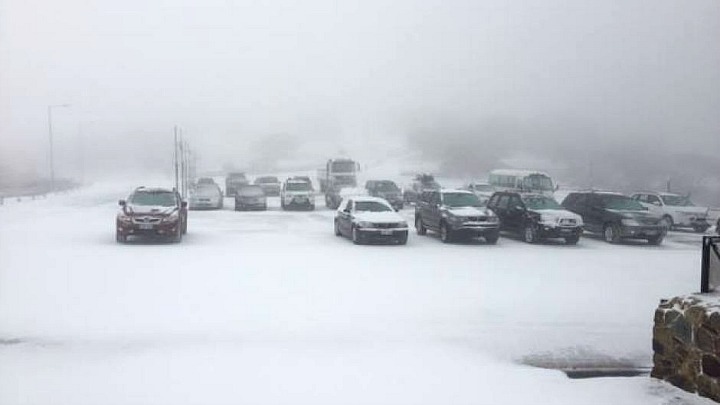 People across the country are waking up to wind damage, freezing temperatures and even snow this morning as an epic cold front sweeps across the nation.
The East Coast freeze, as it's being called, delivered frigid temperatures overnight and brought wild winds to parts of South East Queensland.
People have reported hearing roofs rip off houses and shed around them, while those living further south rugged up as snow began to fall from the sky.
The snow is still falling, adding to the 35cm overnight! #perisher @newscomauHQ @SkyNewsAust @ABCNews24 pic.twitter.com/fjQv5G0HeA

— Perisher Ski Resort (@PerisherResort) June 23, 2016
Rain has also pummelled parts of the country only weeks after flood waters ravaged and caused huge damage to homes and businesses.
People have already taken to social media to share picture and videos of the damage and the snow, with some delighting in seeing the soft white powder for the first time.
It wasn't just humans making the most of it either – some animals proved they loved seing the snow just as much!
Victoria has experienced freezing conditions, while South Australians are dealing with both rain and hail.
Blizzard-like wind and snow has swept across NSW, with temperatures around ski fields expected to drop as low as -8 degrees.
It is the coldest weather front to move across Australia in 18 years, with people being warned to take care and avoid going out of conditions worsen in the area.
Strongest cold front yet this year! Fri: snow to 700m Mt Lofty ranges SA, 500m Vic, 400m Tas, 700m sthn ranges NSW! pic.twitter.com/ekreNh5pBo

— BOM Australia (@BOM_au) June 23, 2016
What's it like in your neck of the woods? Have you had any wild weather yet?
Comments