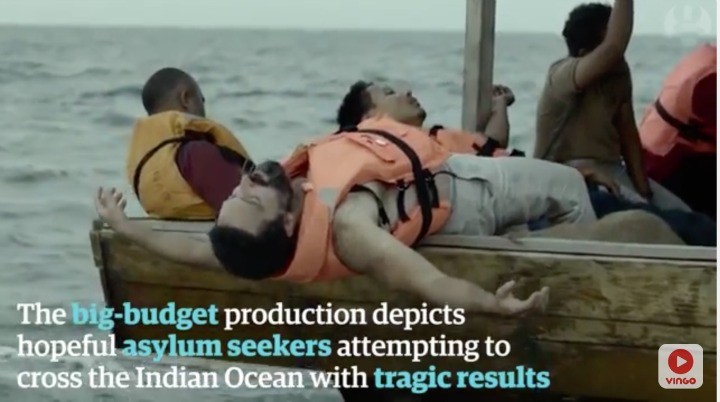 Australia's immigration department has finally aired the movie it spent $6 million on to discourage asylum seekers against heading to our shores.
The lavish production is aimed at Afghan asylum seekers and was shown on local TV there over the weekend.
The movie looks like a Hollywood masterpiece and tells the perilous story of a number of asylum seekers trying to make their way to Australia by boat.
The aim of the movie is the deter Afghan asylum seekers from trying to reach Australia by boat and it seems as though it has already been successful on some level.
After watching the movie, a number of young Afghanis said the movie had scared them off heading to Australia.
"It was hard to watch. It made me very upset," Ali Reza, an 18-year-old tailor said about the film.
"I know they were actors, but these things really happen to Afghans," he told The Guardian.
"It was a good movie," said Mostafa Ebadi, 23. "It showed the lies smugglers tell passengers before leaving."
Yama Taheri said the most disturbing sequence was one in which three brothers drown.
"It made me think that if I try to go with friends, this will be our destiny," he said.
Before the Syrian war lead thousands of people to seek asylum in Australia, Afghanistan was the largest group of asylum seekers in the world.
While some Australians say the reactions to the movie prove it was money well spent, others believe the production was a waste of taxpayer money and that the funds could have been spent elsewhere at home.
What do you think about the movie?
Is it a waste of taxpayer money? Or, is it worth it to stop asylum seekers trying to reach Australia by boat?
Comments