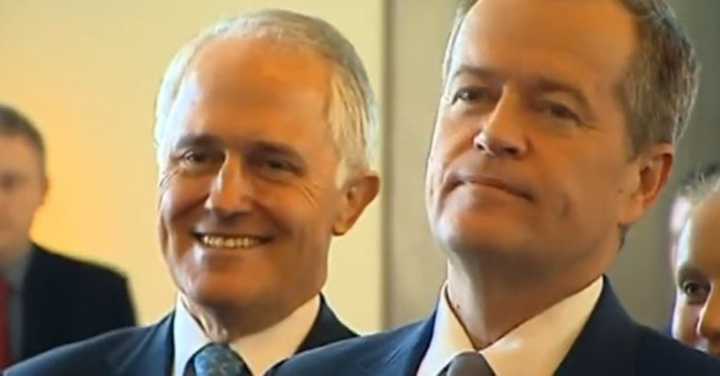 The first round of potentially sticky mud is being thrown by the opposition this week at Malcolm Turnbull, while he sits on the other side of the world and away from his media adoration society. The mud they are throwing is over the Mal Brough incident, an old story, but thanks to the continuing legal investigation, everything old is new again. The opposition has decided it wants to see some action, maybe some blood on the floor if it can get some. At the same time, his co-anchor and acting face, Julie Bishop is being hit with some muck spilling out of Bronwyn Bishop's lair, with reports emerging late last night that she allegedly "did a Bronwyn" and chartered a $30,000 flight at taxpayers' expense.
The Daily Telegraph has obtained documents showing that a nine-seater RAAF jet flew from Canberra to Perth to pick the foreign minister and her partner David Panton up from a charity dinner, then back again so Ms Bishop could make ministerial meetings at 7am the next day.
Mal Brough's incident is decidely more legal and long-standing, with action being taken over his alleged involvement in James Ashby obtaining copies of then-speaker Peter Slipper's diary in 2012.
The investigation became intense after Channel Nine's 60 Minutes program in 2014, when he appeared to admit he did ask James Ashby to procure Peter Slipper's diary. In response to the question "did you ask James Ashby to procure um copies of Peter Slipper's diary for for you?", he says "yes, I did".
The continuing police investigation, has Shorten and his mates calling on the Prime Minister to sack the frontbencher.
And so, the challenge lies for Turnbull with whether to respond to any of the concerns or to ignore them completely and focus on his Climate Change opportunity, and the shaking of hands with world leaders.
Have your say today on what you think is the most important action Turnbull could take here?
Comments