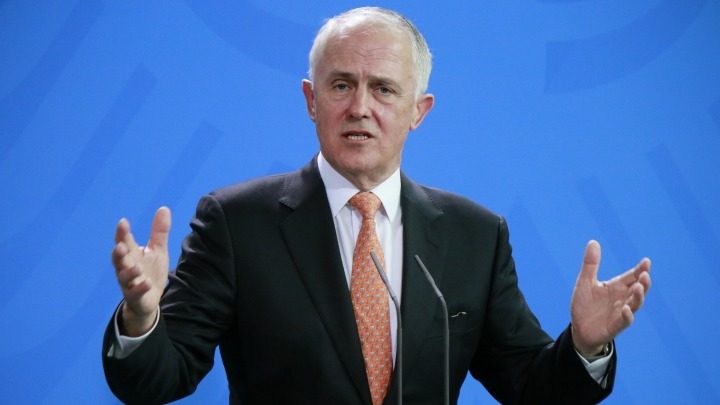 It's on! Malcolm Turnbull has called a July 2 double dissolution election.
The prime minister arrived at Government House earlier today (Saturday, May 8) and met with the Governor-General Sir Peter Cosgrove to request the Parliament be dissolved in preparation for an election.
At a press conference at Parliament House, Turnbull confirmed the Governor-General accepted his advice to dissolve both houses of Parliament effective from Monday, May 9.
"It's the most exciting time to be an Australian," Turnbull says.
PM @TurnbullMalcolm has called a Federal election for July 2https://t.co/OSNpPSjYo4 #ausvotes #auspolhttps://t.co/60wQ5rmVKO

— ABC News (@abcnews) May 8, 2016
Turnbull told a waiting press conference at Parliament House in Canberra that voters will have to choose between the Coalition's economic strategy and Labor's plans for higher taxes.
"To keep the course, maintain the commitment to our national economic plan for growth and jobs, or go back to Labor, with its higher taxing, higher spending, debt and deficit agenda, which will stop our nation's transition to the new economy dead in its tracks."
In addressing the media, Turnbull says reforms to Australia's tax system will make it more sustainable and "fit for purpose" in the 21st century.
"We have established and are establishing the toughest anti-avoidance laws in the developed world," Turnbull says. "We believe in lower taxes. We do. But it is not optional to pay them."
He took aim at the Opposition, and in particular the Labor policies for tax and negative gearing saying they "will deliver a massive shock to the property market".
Turnbull also used the election announcement to highlight his government's plans science and technology.
"We have set up an Innovation and Science agenda, which will ensure that right across our nation we are more innovative in business, in academia, in government, ensuring we are able in these times of rapid change to meet them with agility," the prime minister says.
"We must embark on these times, embrace these opportunities, meet these challenges, with a plan and we have laid out a clear economic plan to enable us to succeed," Turnbull says.
Australian elections have proven themselves to be nail-biters. In the past 11 elections, the winning party got home with less than 52 per cent of the two-party vote after preferences. The 2016 election is already showing it could go down to the wire.
The major issues are looking to be climate change, climbing house prices, company tax rates and union corruption in the national building industry.
What do you think of Malcolm Turnbull's election announcement? Will you be playing close attention to policy or party in the lead up to the vote?
Comments