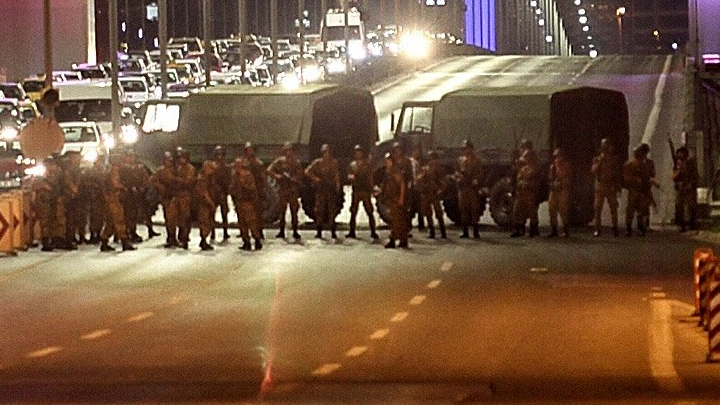 Places all over the world have been doing it tough with violence and political turmoil sprouting up everywhere. Australia woke to the news that, while many are trying to deal with what happened in Nice, Turkey was at the centre of a military coup.
Reports came out via social media and the Turkish media that shots had been fired, and explosions heard. The media also reported an apparent bomb that went off at the Turkish parliament. Seventeen police officers that were trying to manage the situation were killed by a helicopter attack and the AFP has reported that Turkish F-16s shot down a helicopter carrying "coup plotters".
Protesters were also targets as the military apparently opened fire on pro-government protesters with many being injured. A military statement read on NTV in Turkey said: "The power in the country has been seized in its entirety". The statement issued stated that the reason the coup had been made "in order to ensure and restore constitutional order, democracy, human rights and freedoms and let the supremacy law in the country prevail, to restore order which was disrupted".
More recent reports, including a Facetime interview with President Recep Tayyip Erdogan, have stated that the government has fought off the coup attempts. While the President declined to give away his whereabouts he did say to CNN Turk TV that there was "an attempt at an uprising by a minority within our armed forces".
Top Turkish officials have also confirmed that they are still in control of their offices, but have also declined to give any other information to protect their anonymity. MIT, the Turkish National intelligence agency has also stated that the coup was not successful.
What the fallout from this morning's attempted coup will not be fully known for some time or what exactly the reason behind the minority within the Turkish militaries true motive was. One thing is for certain is that this isn't the last of the violence and protests in the area and a situation that won't dissipate soon.
What do you think about the coup this morning? Do you think there is some information as to "why" that we don't know about?
Comments