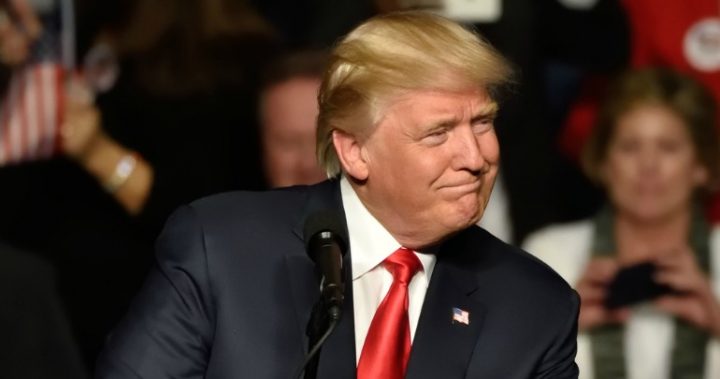 US President Donald Trump has revealed to Russian officials that firing the former FBI director James Comey was a "great pressure… taken off."
The information comes from a document summarising a meeting in the Oval Office earlier this month, reports The New York Times. "I just fired the head of the F.B.I. He was crazy, a real nut job,"Trump said, according to the document, which was read to The New York Times by an American official. "I faced great pressure because of Russia. That's taken off."
The conversation occurred the day after he fired Comey. Sean Spicer, the White House press secretary, did not dispute the account. In a statement, he said Comey had put unnecessary pressure on the president's ability to conduct diplomacy with Russia on matters such as Syria, Ukraine and the Islamic State. "By grandstanding and politicising the investigation into Russia's actions, James Comey created unnecessary pressure on our ability to engage and negotiate with Russia," Spicer said. "The investigation would have always continued, and obviously, the termination of Comey would not have ended it. Once again, the real story is that our national security has been undermined by the leaking of private and highly classified conversations."
Read more: Trump attention span is only four minutes long.
According to a Reuters/Ipsos poll, public approval of Trump has dropped to its lowest level since his inauguration. The May 14-18 opinion poll found that 38 percent of adults approved of Trump while 56 percent disapproved. The remaining 6 percent had "mixed feelings."
What do you think of the US president?
Comments