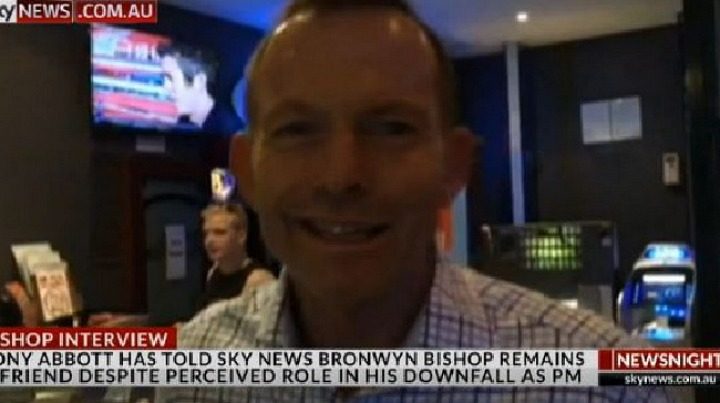 Former prime minister Tony Abbott has stayed relatively quiet throughout the election campaign, choosing to spend most of his time in his own electorate to retain his position there instead.
Now though, Mr Abbott has hit the road and headed up to Darwin to show is support to Liberal members in the Top End.
All that campaigning is hard work though, so Mr Abbott decided to stop off at a pub in Darwin and share a drink with the locals and talk politics.
Choosing not to hold back, he let fly at Kevin Rudd and Julia Gillard and said a Bill Shorten government would be "even worse".
He also took a swipe at Labor's decision to ban live cattle exports, saying the fifth anniversary of the ban was "a good chance to remember how bad the former Labor government was".
"This was one of the most catastrophic decisions of a government, that were the gold medallists in catastrophe," he told Sky News.
"They were the absolute world champions at stuffing things up."
But he wasn't done there, going on to give his honest opinion about Mr Shorten.
"If Bill Shorten were to become prime minister, it would be worse than Gillard and worse than Rudd," he said.
"It would be those on steroids."
His comments have unsurprisingly been met with mixed reviews, with some people laughing at his carefree honesty and others saying he should have more respect.
What do you think?
Do you agree with Tony Abbott? Or do you think he has taken it too far?
Comments