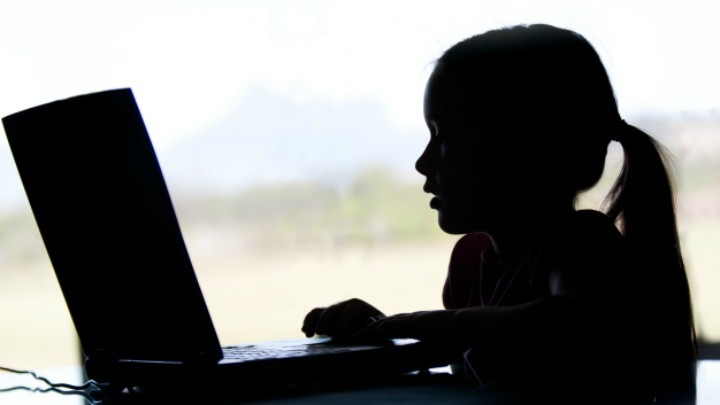 When media personality Roxy Jacenko created an Instagram account for her four-year-old daughter Pixie, she never imagined what would happen next.
Disturbingly, Pixie's photos were digitally altered to place her in "explicit situations". Her mother Roxy reported these indecent images to police, saying "it's sick, it's utter pedophilia".
Roxy blames three people, who she knows through the fashion industry, for creating these lewd images. One image places Pixie's head on a prostitute's body, whilst another appears to show her reading a pornographic book.
"To superimpose a child into a sexual position you have to be f—ed in the head", Roxy Jacenko said. "It's very sick".
However, Roxy has been criticised for initially posting over 2,700 photos of her daughter publicly online. Pixie also has a dedicated website, which sells children's fashion accessories.
The four-year-old has over 100,000 followers on Instagram, and the photos are managed by her mother. Some pictures show Pixie swimming and sleeping.
Roxy says she will "assess" her daughter's online profile, but will not delete the Instagram account because "it's big business".
"Any picture that is on social media is depicted in a child-like way", Roxy said. "I don't want to impact her business because of these three creeps".
However, some members of the public have said that as a mother, Roxy herself is to blame. As one Facebook user wrote, "she is using her daughter for attention".
"The things some mothers will do for exposure. These are the facts. Do not use the excuse that your family want to be able to see photos of your child. Send them in a (private message). The word narcissism comes to mind!"
Whilst another Facebook user added, "Its simple. Don't put photos of your kids on the internet. You lose control!"
Is Roxy Jacenko to blame for the misuse of her daughter's image? Should we post photos of our children and grandchildren online, for the public to see?
Comments