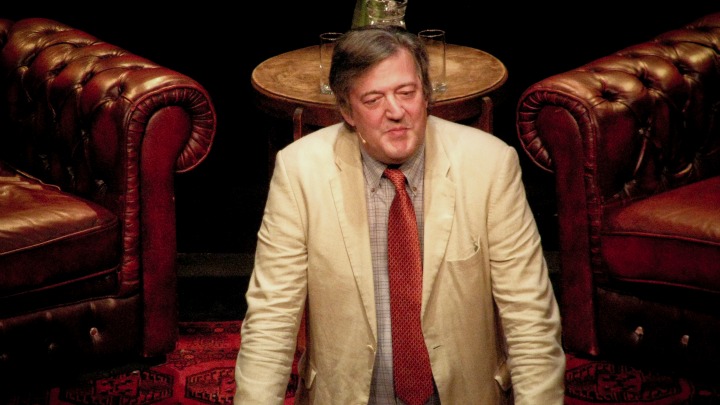 British comedian Stephen Fry has come out with guns blazing about the historic decision by his government to go to war with Islamic State in Syria.
The QI frontman shared this satirical post by HuffPost Comedy on Twitter and was widely criticised for it by commenters.
The case for bombing Syria is suddenly looking clear: pic.twitter.com/aJGoy8iWYG

— Stephen Fry (@stephenfry) December 1, 2015
He also had these words of advice for the British government ahead of the MP vote on whether to expand their involvement in the war in Syria.
There's only one rule in conflict: do what your enemy LEAST wants you to do. And here we are stumbling towards what they MOST want us to do. — Stephen Fry (@stephenfry) December 1, 2015
While many supported Fry's position, others were in complete opposition. One write, "I'm sure you would have tried to negotiate with the Nazis Stephen. Not too bright really."
Hours later, after fielding as many comments as he could, Fry posted this in exasperation:
Well, we're bringing out the weirdos here, people. Apparently I have to shut up, for I don't have the right that others have to speak. Pity.

— Stephen Fry (@stephenfry) December 1, 2015
After a ten hour debate, British MPs overwhelmingly voted by 397 to 223 to authorise UK air strikes against so-called Islamic State in Syria.
What do you think of Stephen Fry's stance on the conflict – will more bombs just create more problems? 
Comments