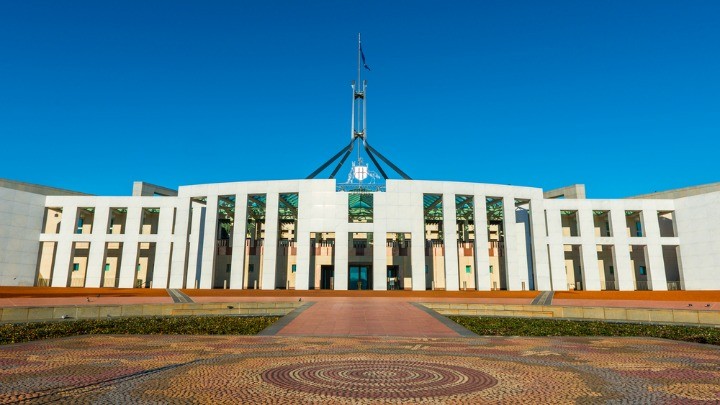 As we get ready celebrate Australia Day this year, there are eight senior Australians gearing up for one of the biggest days of their lives. Eight of Australia's most courageous, innovative, and charitable seniors have been nominated for the prestigious Senior Australian of the Year award, which recognises a diverse range of Australians aged 65 and over. They range from scientists to philanthropists and have dedicated their lives to making Australia the best country it can be. Take a look at the nominees below:
Monica Oliphant – Scientist 
Monica Oliphant is an inspiring scientist who has influenced the future of energy consumption around the world. She is recognised around the world as a pioneer in the use of solar photovoltaics and renewable energy. Monica has devoted her long career – much in her own time and without financial reward – to the promotion of renewable energy both in Australia and overseas. Monica has maintained a lifelong commitment to improving all people's access, particularly those of lower socio-economic status, to environmentally and economically sustainable energy.
Tim Fairfax – Philanthropist 
Tim Fairfax had long been one of Australia's most successful businessmen and also one of the most generous. With pastoral interests in Queensland and New South Wales, Tim is passionate about supporting rural, remote and regional communities. The founder of the Tim Fairfax Family Foundation, Tim has gifted more than $16 million since 2008 to community-based arts, music and sporting projects in regional Australia. Tim also chairs the board of the Vincent Fairfax Family Foundation, named after his father, which has donated more than $100 million.
Bob Shewring – Repatriation campaigner 
Twenty five Australian soldiers killed in the Vietnam War never returned home to Australia. Vietnam veteran, Bob Shewring has spent years lobbying governments to bring home the bodies of these soldiers buried overseas after they were killed in the line of duty. Bob established Operation "Bring Them Home" in 2014 and spent countless hours researching war history and legislation. For Bob, this campaign is personal. Twenty five of the 521 Australians killed in the Vietnam War didn't make it home and Bob's mate Reg Hillier is one of them. Bob is determined to see these soldiers finally welcomed home, receive full military honours at "one of the biggest ramp ceremonies in Australia's history" and to right a terrible wrong from the Vietnam War.
Professor Greg Tegart – Scientist and technology advocate
Professor Greg Tegart, 86, is a leading advocate for smart assistive technologies that give aged and disabled people independence and a better quality of life. Greg's distinguished career spans research in metallurgy and materials, and high level executive and policy positions in industry, the CSIRO and the federal government. In recent years, Greg's world-leading work to promote smart assistive technologies for aged and disability care has enabled many Australians to lead more empowered and independent lives. Greg provides a real-world example of the contribution that older people can make to the Australian community.
Professor Ian Allison – Glaciologist
Professor Ian Allison is acclaimed internationally as a glaciologist, making a significant contribution to climate science.  He spent many years with the Australian Antarctic Division, ultimately leading the Ice, Oceans, Atmosphere and Climate program. As co-chair of the International Polar Year in 2007-08, Ian drove a coordinated, intense period of observational research activity in the Polar Regions. Ian's enduring contribution to Antarctic affairs and the Antarctic community has been recognised with awards and accolades, such as the naming of Allison Glacier on Heard Island. Ian's community-mindedness and willingness to push ahead with fresh ideas has helped Australia build an internationally-respected scientific community.
Graham Edwards – Veterans' advocate
While serving in Vietnam in 1970, Graham Edwards was hit by an exploding mine. Both his legs had to be amputated, but he never let his disability get the better of him. Returning to civilian life, he battled the aftershocks of war and fought discrimination before moving into public affairs and politics. Spending 14 years of service in the WA Legislative Council, including as a senior minister and nine years in the federal parliament, Graham actively contributed to defence, disability services and veterans' policy. While juggling his parliamentary responsibilities, Graham devoted many hours to his twin passions: the Paralympic movement and veterans' rights. A board member of the Australian War Memorial, Graham is ensuring that the nation's war heroes gain the recognition they deserve.
Professor Gordian Fulde – Doctor
From midnight to dawn, while most people are in bed, Professor Gordian Fulde is presiding over one of Australia's busiest emergency departments. The Director of Emergency at St Vincent's Hospital and Sydney Hospital for more than three decades, Gordian is the longest serving emergency department director in Australia. The doctor on call when disaster strikes, Gordian has seen it all and is passionately outspoken about the scourge of 'ice' and alcohol-fuelled violence which delivers a flood of people into Australian hospitals each weekend. While you will occasionally see him appear on Kings Cross ER, Gordian is also actively involved in teaching and training students and staff in many facets of emergency medicine.
Jack Charles – Indigenous elder and role model
One of the nation's most respected and enduring actors, Jack Charles is a member of Australia's stolen generation. Removed from his mother as a baby and raised in a Salvation Army boys' home, Jack knew nothing of his Indigenous heritage as a child. At 19 he began a career as an actor, but his life was plagued by personal demons. His addiction to heroin and a life of crime saw him jailed. Despite his struggles, he co-founded Australia's first Indigenous theatre group, Nindethana, meaning 'place of corroboree', at Melbourne's Pram Factory in 1971. His first play, Jack Charles is Up and Fighting, was a runaway hit. Jack has appeared in several movies, including the landmark film, The Chant of Jimmie Blacksmith, and more recently Pan alongside Hugh Jackman. Now calm and centred, Jack is a strong role model for a new generation of Aboriginal and non-Aboriginal people.
Who do you hope wins the Senior Australian of the Year Award? Who would you nominate for next year's Senior Australian of the Year?
Comments