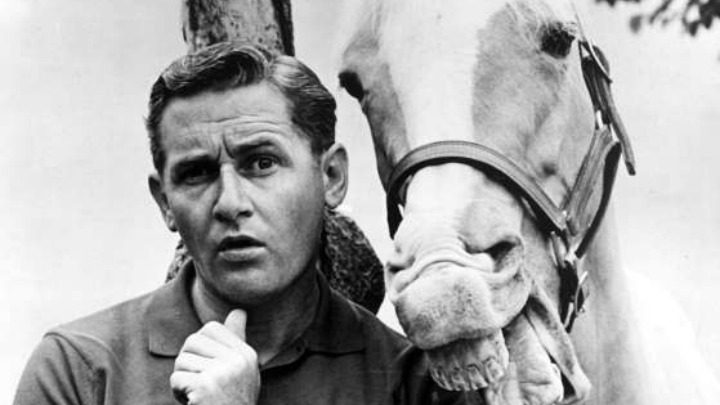 Actor, comedian, voice artist, radio and television host Alan Young has died. He was 96.
You might remember him best as the affable straight man talking to a horse in the 1960s sitcom Mister Ed, but Young had an illustrious career.
His first appearance was on American radio on a program called Philco Radio Hall of Fame. He continued to work in radio throughout the 1940s, '50s, '70s, '90s, right up until 2012.
Ten years before Mister Ed came to screens, Young hosted his own show The Alan Young Show, which earned an Emmy and the actor a trophy for best actor.
He spent six seasons answering to the name "Willburrr" on the wacky Mister Ed. Mister Ed was a golden Palomino who only spoke to his owner, Wilbur Post, played by Young. Starts at 60 doesn't blame you if you're humming the goofy theme song: "A horse is a horse, of course, of course…"; we loved the show and the horse's antics too.
Off-screen, Young and the horse were terrific friends.
Young also appeared in a number of films. His debut was in Margie (1946) and others include Gentlemen Marry Brunettes (1955), Tom Thumb (1958), The Time Machine (1960) and The Cat from Outer Space (1978).
The actor also found fame writing for and voicing cartoons, and his most notable roles were of a talking bird, the Scottish miser Scrooge McDuck (uncle to Donald Duck and the great uncle of Huey, Dewey and Louie) on the series Duck Tales between 1987 and 1990, and did voice-overs for The Great Mouse Detective (1986), The Smurfs (1982-1989), A Flinstone Family Christmas (1993), and Mickey Mouse (2015-2016).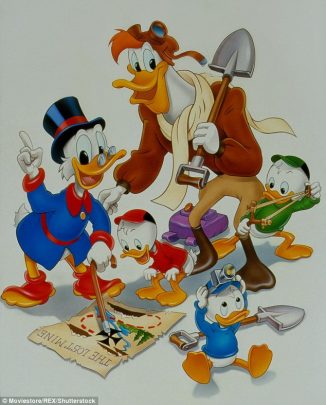 The English-born, Canadian-educated Alan Young reportedly died on Thursday. He was surrounded by his children, and he passed away peacefully of natural causes.
What is your favourite Alan Young television show or movie? Share your thoughts with us.
Comments