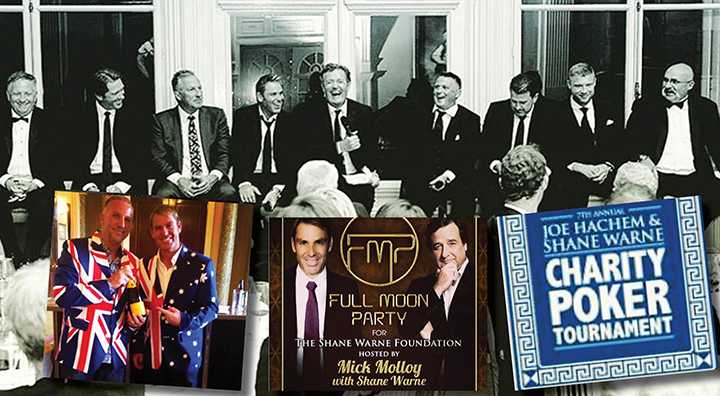 Did the Shane Warne Foundation really try to have its financial records kept confidential by the charity regulator?  The allegations in The Age today have many shaking their heads at how charity can be so uncharitable.  It comes on top of data from 2011-2013 that show and average donation of 16 cents in the collar to actual causes and comments by the General Manger in recent weeks that in 2014 the foundation did not make any donations to charities that year so didn't need to produce a financial report.
General manager Emma Coleman told The Sunday Age the foundation had not produced a 2014 financial report because no donations were made to charities by the foundation that year.
The charity is under intense financial scrutiny led by Fairfax media and the Victorian consumer watchdog, and the eyes of the country are now firmly imposed.
The Age has alleged that the foundation is overstating its financial position to counter negative publicity about it donating 16c of every dollar to charities for the direct use by sick and underprivileged children with the rest being used on operational expenses and entertainment.
"The vast majority of its funds were instead spent staging glitzy celebrity events such as cricket matches, poker tournaments, and gala dinners. It also spent $210,000 employing Shane Warne's brother in an executive position at the foundation," said The Age article.
The story, which we discussed on Starts at 60 a few weeks ago has deepened today with The Sunday Age reporting that they asked the national charities regulator to block the release of its financial records using legislation that is designed to protect charities on the grounds of public safety, usually applied to charities addressing family violence issues.
The charity, which initially sought this approach of blocking records has quickly back-pedalled during the week though with the ACNC (Australian Charities and Not-for-profits Commission) commenting that their records suppression was asked to be withdrawn due to transparency.
Read more at Share Warne Foundation's incredible lack of charity.
Events and galas are clearly being held by the foundation, and a quick look through Shane Warne's Instagram feed shows lavish entertainment and fun at its expense.  Should this be allowed to happen given people think they are donating to sick children when they give? Share your thoughts today.  
Comments