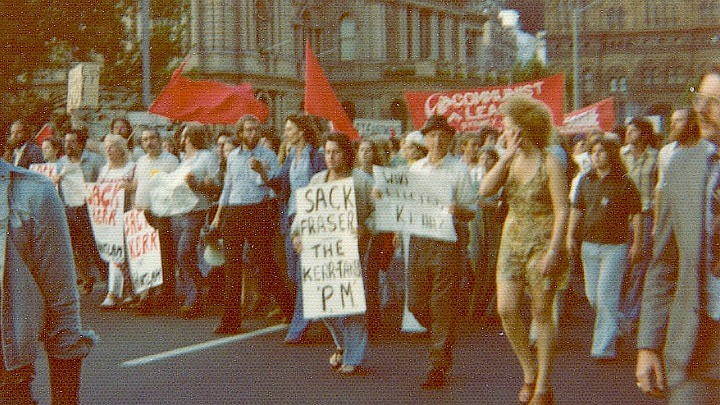 Can you believe it's been 40 years since the governor-general John Kerr sacked the Whitlam government? As the official anniversary nears on the 11th of November, it seems there's a lot more for us to know about that shocking, tumultuous time.
And no one is keen to learn more about what actually went on that our Prime Minister. The Australian reports that Malcolm Turnbull will ask the Governor-General and the Queen to release correspondence between Mr Kerr and the Palace in the weeks leading up to The Dismissal.
At present, these letters and records are supposed to remain sealed until 2027 under an agreement signed between Buckingham Palace and Government House in 1978.
Mr Turnbull will apparently argue that the correspondence from 1975 was falsely labelled as "personal" and "private" and should be released from the National Archives for the sake of public interest.
According to the report, Mr Turnbull believes it is "inappropriate" for the Palace to exercise a veto over the release of the letters, and that they should be listed as "official documents" and therefore released under the existing 30-year disclosure rule applying to such records.
This is expected to put the Queen in a difficult position. She does not like to go against formal advice from the Prime Minister, however he is asking her to overturn a decision made at the time.
John Kerr's letters are in the National Archives in Canberra but remain secret under the label "personal". Mr Kerr has previously explained that the letters cover his talks with prime minister Gough Whitlam and opposition leader Malcolm Fraser during the crisis, along with his personal observations and analysis.
Do you think the letters should be released? Are they a matter of public interest? And why were they so secret in the first place? 
Comments