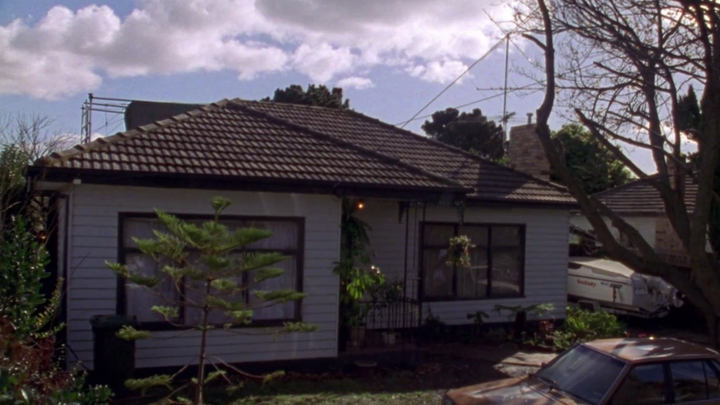 While it might be one of the most recognisable houses in all of the Australian cinema, it has brought nothing but financial problems for the owner.
The humble little house that is located at 3 Dagonet Street in Strathmore Victoria was used in the hit film The Castle. The home is currently open to rent, but the owner Vicki Cosentino has filed to have it demolished. Cosentino claims that since the film the house has been nothing but "bad luck".
Cosentino told the rental site Domain "I paid $94,000 for that house 23 years ago, but this house has cost me over $100,000 to fix so far, and instead of making money, I'm going downhill". Cosentino concluded, "I'm sick and tired of it – everyone who's been in my place has [done] nothing but wrecked it, and I'm sick of spending money on fixing it up".
The home is iconic for many Australians after actor Michael Caton made it a home worth fighting for in The Castle but if anyone thinks that the house is worth keeping "you can tell 'em they're dreamin'".
Samantha Barker, a property manger, confirmed that Ms Cosentino is in the right to tear it down. Barker told Domain "things do pop up, and they end up being more and more costly to fix – especially in older homes with older gas heaters".
It will be sad for many to lose a home that represented a true milestone in Australian comedy but to keep it for that reason could be equally sad. Moreover, it is sad for Ms Costentino who has had to pay for all the repairs.
Even the film being made there cost the owner in repairs. She stated that the crew originally told her they were filming a documentary and would only need to film for a day or two. Costentino stated "after two weeks of filming, the tenants took off with the bond and proceeds of the filming," leaving holes in the walls and hundreds of staples to be removed.
Seems like a dream she would rather wake up from.
Do you agree that the house should be torn down? Did you love the film The Castle?
Comments