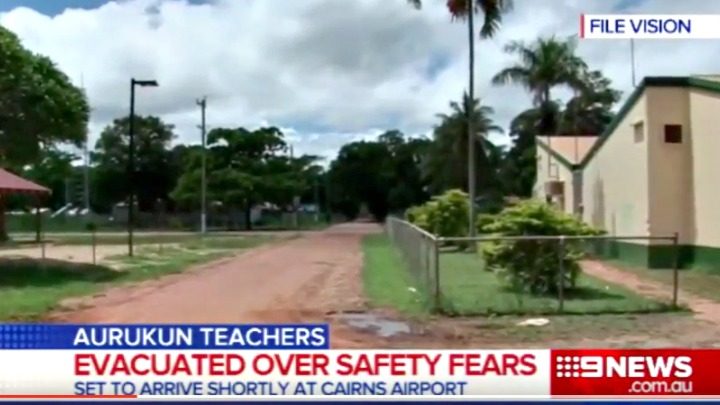 We have been disgusted by the violent attacks of our ambos and it's not over – now, teachers have become the latest target in Aurukun.
Twenty-five staff of the Cape York Academy have been evacuated from the indigenous community, after principal Scott Fatnowna and his wife were allegedly threatened by youths carrying knives and machetes on Saturday.
In an earlier incident, Mr Fatnowna was allegedly attacked by youths carrying an axe and carjacked after he came to the aid of two female staff who had called for help when youths allegedly attempted to break into their accommodation.
Most of the academy's staff had actually just returned to the community on Thursday, but tensions at the weekend has forced them to ask to leave again.
"It is very important that we address immediately today the issues that are happening in Aurukun – number one has always been the safety of staff in Aurukun and the safety of the community," Queensland Premier Annastacia Palaszczuk says.
"I have been advised that the teachers are feeling unsafe, so we are going to get the teachers out, that is number one," she told the Brisbane Times.
Assistant Police Commissioner Paul Taylor says this has been "a sad set of circumstances where an individual who is committed to helping the education of kids in Aurukun become the victim. Sadly, some of those perpetrators were juveniles".
Do you think it's fair that the teachers had to endure this terrible incident? Is there a greater issue to be addressed here?
Comments