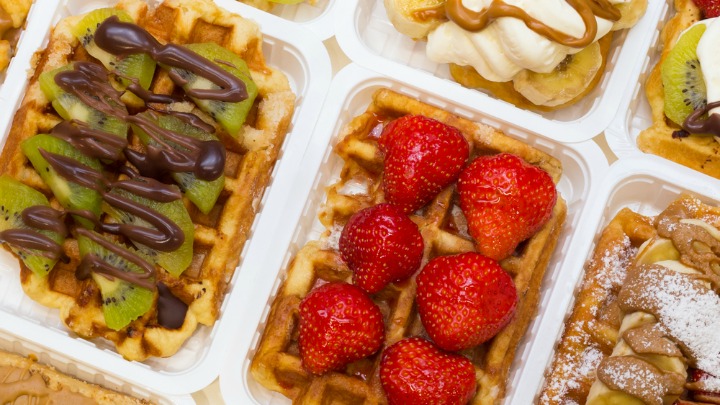 Chocaholics rejoice!
A new study suggests the fat content in your sweet treat could be lowered just by giving it an electric shock.
According to researchers at Temple University in Philadelphia, United States, running your chocolate through an electric field allowed it to flow more smoothly and this means it doesn't require as much fat. Apparently…
To make #chocolate healthier and tastier, all you need is an electric beam https://t.co/CxjBgfAVC7

— Tonkinite (@tonkinite) June 20, 2016
Before your chocolate is set into a block it goes through the process as a liquid and includes solids like cocoa that is suspended in melted fat and oil. A certain level of fat is required to ensure the chocolate flows easily during the process, but what the research team has found is that an electric field also encourages flow.
When they introduced the electric field into the chocolate making process they found that up to 10 per cent less fat was required.
How does it work exactly? Well, the electric field makes tiny balls of cocoa solids clump together into chains, thereby smoothing the flow. The research team suggests they could reduce the amount of fat by at least 20 per cent.
Researcher Rongjia Tao says you won't even notice the difference in the taste of chocolate treated with this method, but some of the team actually believe the chocolate tasted better. It's the good news that keeps on giving!
Do you enjoy chocolate? What's your favourite sweet treat?
Comments