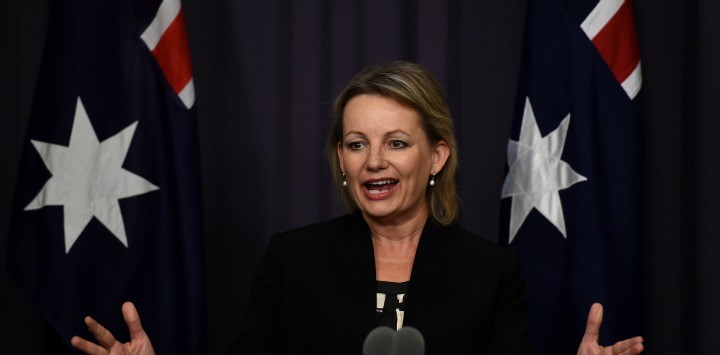 When you're the Health Minister of Australia one of your most important tasks is to prevent plagues from spreading across the country.
It seems Sussan Ley forgot about this minor detail though when she brought a bag of fleece into her office that was infested with moths.
The fleece was a gift from her constituents, and it turned out to be the gift that just keeps giving, with the moths quickly multiplying and spreading throughout the ministerial wing.
Staff were reportedly unimpressed and worried the months could get stuck into a number of valuable tapestries lining the halls of the grand building.
Sussan has now assured everyone that she has since disposed of the fleece and replaced it with a moth-free bag.
"It's about $50 worth of fleece – wool prices are pretty good right now – so if I get asked to remove it again I reckon I'll put it over the bar at the Kingo," Ms Ley told Fairfax, referring to a popular Canberra pub.
The Health Minister had a long history with woolsheds, having worked as a shed hand and shearers' cook throughout rural Australia.
What do you think about Sussan's mishap? Have you ever had an embarrassing incident at work?
Comments