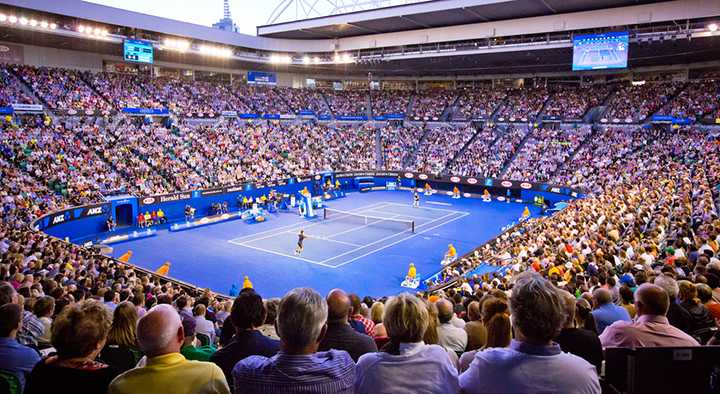 What happened to Australian sport?  Why is every type of sport and sporting event marred by controversy?  Suspicions of match fixing is tarnishing our most famous tennis event today after a major sports gambling website suspended betting on Sunday on a mixed doubles match at the Aussie Open.
A large amount of money poured into what would be seen as an obscure and commercially small match in the first round of the doubles match between Lara Arruabarrena and David Marrero versus Andrea Hlavackova and Lukasz Kubot.
Pinnacle Sports, one of the most influential betting sites in the world shut their books when the money came in hard on Hlavackova and Kubot which the head of their sportsbook said in the New York Times could be an indication of match fixing.
Hlavackova and Kubot won their match, 6-0, 6-3 and their first set only lasted 20 minutes, something others are pointing to.
Last week, Buzzfeed and the BBC reported a match fixing scandal at the Australian Open, under suspicion they had thrown matches and not been disciplined by officials in tournaments several years ago.
The New York Times report says that tennis officials have emphasized that unusual betting patterns alone are not sufficient evidence of match fixing.
"It is possible, they have said, that someone close to the players could pass inside information — like knowledge of an injury — to professional gamblers, who would then wager accordingly."
A doubles match like this would usually attract little action, so the abnormal volume of activity triggered the attention of the team at Pinnacle.
Hlavackova and Kubot were listed as the favorites to win.  On Saturday, Pinnacle altered their odds to try  and attract betting on Arruabarrena and Marrero and reduced their maximum amount for single bets to $100 from $500.  Just nine minutes after reducing the maximum bet, all betting was suspended by the Pinnacle team.
Blume said to the New York Times that odds in other betting markets throughout the world also moved in ways suggesting irregularities.
"We run much like a stock exchange in terms of our day-to-day work," Blume said. "We see almost everything because almost automatically you come to us one way or another."
Do you believe sportsmanship is dying or dead in Australian sport?  Do you worry about match integrity and the future of sport?
Comments