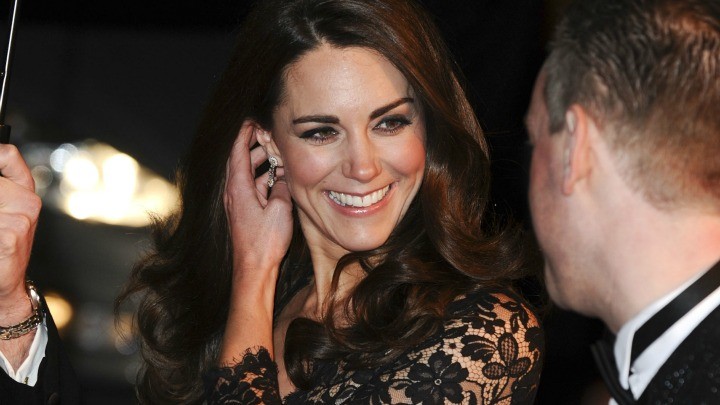 The Duchess of Cambridge has spellbound onlookers by wearing Princess Diana's signature tiara to a diplomatic reception at Buckingham Palace overnight.
Kate wore the dazzling Cambridge Lovers Knot for the first time, at this glittering event attended by 1500 guests, including her husband Prince William and Her Majesty the Queen. This annual event is considered the highlight of London's diplomatic calendar.
The crown features a stunning display of pearls and diamond arches, and it was bestowed upon Princess Diana by the Queen on her wedding day in 1981.
Diana favourited this particular tiara, wearing it to a swathe of important engagements before her untimely death at age 36.
What do you think of these stirring pictures? How sentimental do you think this tiara is for both Kate and William?
Comments