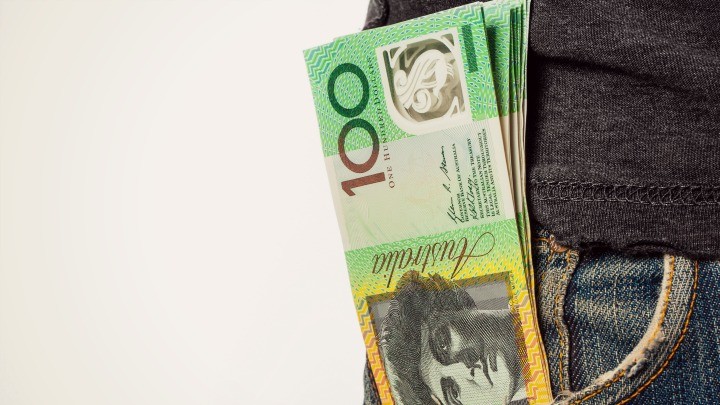 When carpenter and bricklayer Phillip Harrison was pulled over, police found a lot more than drugs in his car. In fact, turns out the tradie has a secret wealth of $12 billion – with no explanation for those funds.
The 29-year-old has been charged with seven offences, including drug possession and unlawful use of a motor vehicle. He was pulled over by police whilst driving a luxury sports car filled with drugs throughout Brisbane.
Mr Harrison was carrying over $12 000 worth of ice, but that's not what has raised eyebrows. Upon further investigation, it was revealed the tradie has $590 million in his bank account.
Over just twelve months, Mr Harrison has also amassed a staggering $12 billion worth of property, cash and cars. However, the tradie says he's "not at liberty" to say where those funds came from.
He claims the "government" supplied the sports car in question, but won't reveal any further details. Duty lawyer Nick Hanly initially thought the tradie's claim were false.
"I was considering getting mental health to come in", Mr Hanly told Brisbane Magistrates Court yesterday. However, Mr Harrison then showed his lawyer bank account details.
"I would not have believed it if I hadn't seen it with my own eyes", Mr Hanly explained. "He said he wasn't at liberty to say (where the funds came from)".
"It's one of the most bizarre cases I have ever come across", the duty lawyer added. "He did not make any attempt to run and he was not trying to hide the drugs or evade police".
The tradie has defended himself, denying that his wealth has been procured illegally. "How would I make billions in drugs without being caught?"
"My investments, my ideas in cars, apps, trade, I sold them overseas, have been for years", Mr Harrison claimed.
Police prosecutors believed that Mr Harrison's passport should be surrendered, given that his considerable means make him a 'flight risk'.
Magistrate Anthony Gett agreed, but did grant bail provided that Mr Harrison remains at his Sunshine Coast address. Mr Harrison will be back in court next month, but the case has raised many questions.
"Something doesn't add up with this story", one man commented on Facebook. Whilst another added, "Maybe he laid the bricks for the Great Wall of China!"
What are your thoughts on this bizarre turn of events?
Comments