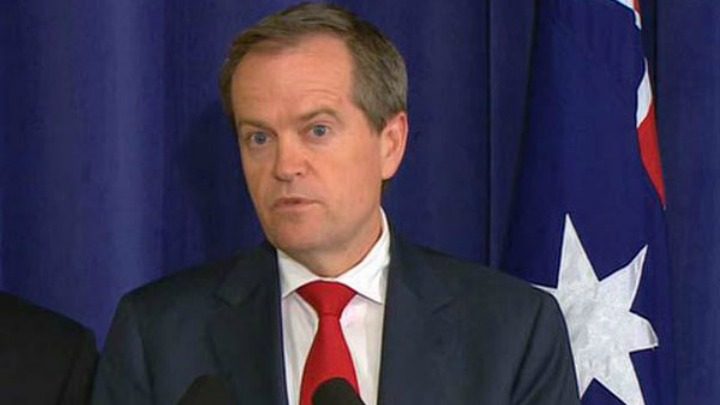 Federal Opposition leader Bill Shorten has outlined $71 billion in additional budget improvements over the next 10 years and has pledged to the Australian public that Medicare will be protected by his party in his response to the Federal Budget handed down by treasurer Scott Morrison on Tuesday, May 3.
Shorten's election-rally like budget reply speech had a simple message. It was that the Australian public can trust Labor with its finances; that it can cut into the waste as well as generate billions of dollars in higher taxes over a decade, but with an election looming there was little detail on just how this could be achieved.
He was quick to criticise the Turnbull Government for its budget earlier in the week saying, "Tax cuts for high income earners — and nothing for families. Not one cent for ordinary working Australians."
However, Shorten also claimed the Government is "stealing" Labor policies, including tighter concessions on superannuation, tougher action on multinationals, and advocating small business tax cuts.
The framework discussed in his response on Thursday, May 5 included $6 billion spending cut over 10 years, with lower payments to private education companies.
"The markers we set for the future of Australia: jobs, education, Medicare, climate change, affordable housing and fair taxation, equality for women, our belief in young Australians," Shorten says.
Superannuation
Labor will happily support its own "clear and costed" policy to close the "unsustainably generous" superannuation loopholes at the top end, says Shorten.
Medicare
Shorten proposed that under a Labor Government Medicare would be safe. He announced that within its first 100 days of Government, should it be elected, it will legislated to protect Medicare.
"Medicare drives economic growth and productivity, keeping us active, healthy and productive at work," Shorten says. "We will not support the privatisation of the Medicare system. Full stop."
Additional savings
Other savings include $1.4 billion by repealing the Nationals' new Baby Bonus; $1 billion by scrapping Direct Action (the Government's plan to provide financial incentives for polluters to reduce emissions); and redirecting investment into new housing after July 1, 2017 (restricting access to negative gearing), which Shorten says will save $32 billion over the next decade. 
Shorten says preliminary costings from the Parliament Budget Office show $49 billion can be saved by ditching the company tax cut unveiled in the Government's budget, and he says Labor will only back the cuts for operators with annual turnover below $2 million because "that is what a small business is".
Finally, Shorten says that under a Labor Government there will not be a plebiscite "dredging up all kinds of harmful prejudice", which he says will cost Australians $160 million and will instead push to make marriage equality a reality.
How do you think the Labor Government's response addresses your needs?
Comments