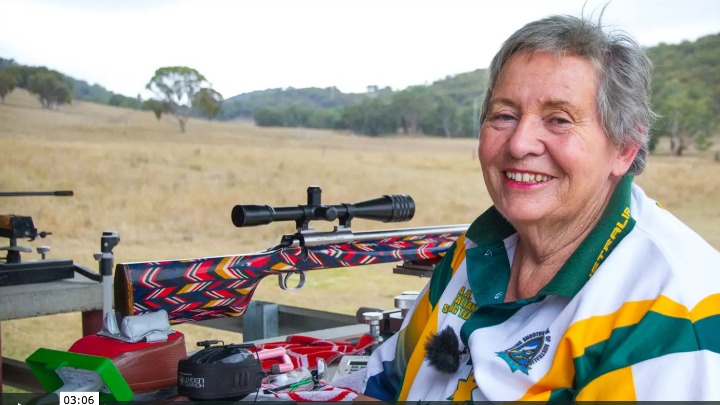 Joy Harrison is a grandmother with a unique hobby.
Most weekends, you will find Joy Harrison at a rifle range somewhere, honing her ability to put "holes in bits of cardboard".
According to ABC, although a nurse during the working week, Joy's passion is as a benchrest shooter, competing with a rimfire rifle.
She love this sport so much that she proudly describes choosing a rifle over a ring to celebrate her 40th wedding anniversary.
According to Joy, it's an accepted fact in her family that if nanny's not around for the weekend, she's gone shooting.
"That's where nannies go, isn't it?" she says playfully to ABC.
There is no regular competition near her home in the New England region of New South Wales, so that means Joy is often on the road, either along the coast or to the city, where she has become known as the "granny from the bush".
When Joy took part in her first world championship event in Milan, Italy in 2008, she came home with four gold medals, and a bronze.
This week she is at the second World Rimfire Championship in Lisbon, Portugal and she hopes to add to that tally as she competes with much younger athletes.
Joy Harrison – Benchrest Shooter from ABC Open New England North West on Vimeo.
Should over-60s start getting back into competitive sports?
Comments