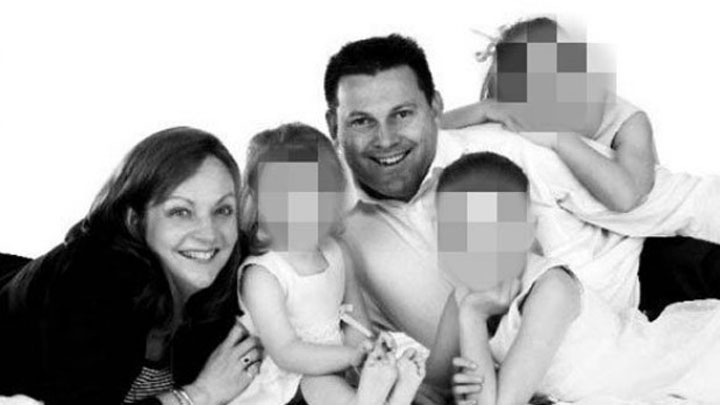 It is being reported this afternoon that prosecutors in the Gerard Baden-Clay case decided not to put forward a crucial piece of evidence – until now.
Police held key information about phone calls to Allison's life insurer, however the prosecution team chose not to use the information, despite detectives considering it to be 'significant', the Courier-Mail reported.
Detectives now believe the phone calls, made days before Baden-Clay allegedly killed his wife Allison, could prove that the crime was indeed premeditated, as many have speculated.
The prosecution team's decision not to pursue the line of inquiry was cited in the Court of Appeal's decision to downgrade Baden Clay's murder conviction to manslaughter, reports 9News.
In the successful appeal that shocked many across the country, it was argued Baden-Clay unintentionally killed Allison during a 'physical confrontation' and that his actions following her death could be attributable to 'panic'.
'Although there was evidence of an insurance policy on Mrs Baden-Clay's life, the Crown at trial disavowed any suggestion that the appellant had killed her in order to benefit from it,' the decision read.
'It is important to note that the Crown did not at trial contend that the killing of Mrs Baden-Clay was in any way premeditated or that the appellant might have been motivated by some benefit he stood to gain from his wife's death.
'It was not, of course, incumbent on the Crown to establish a motive, but to do so might have assisted in proving an intent to kill or do grievous bodily harm.'
A petition calling for the decision to be overturned garnered 120,000 signatures in just one week and thousands rallied in Brisbane just before Christmas, however it seems it may all be too little, too late.
There's still hope Baden-Clay's case may go to the High Court however time is running out for an appeal to be made.
According to the Daily Mail, after he killed his wife Allison in 2012, Baden-Clay attempted to claim on her two life insurance policies, a TAL Life Limited policy worth $412,000 in 2012 and a Suncorp Life and Superannuation policy that was worth more than $347,000 in 2013.
The insurance payouts were frozen after Baden-Clay was charged with murder in 2012.
Share your thoughts on the latest news below.
Comments