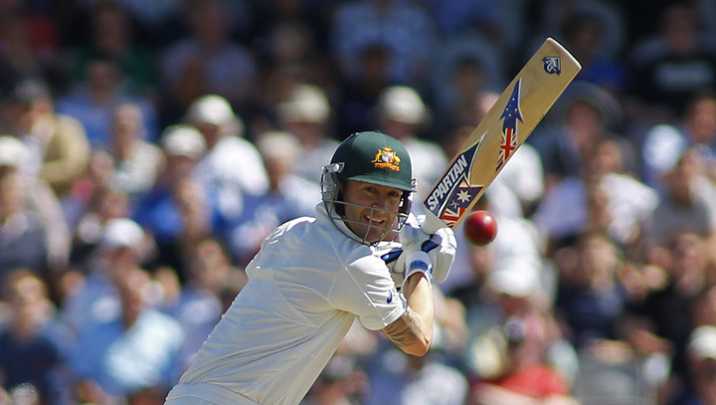 Michael Clarke has "shocked" the country today by announcing that he will make a John Farnham style comeback to the cricket.  And he's only confirming the experience that many here will profess… that you shouldn't retire until you're good and ready to, especially if you have a few useful years in you!  The batsman most revered is to make a comeback in shortform cricket he says.  But he isn't ruling anything out.
Are you pleased to hear of his comeback? It certainly raises two important questions.  Firstly, if he has top level cricket in him should we encourage him to play and lead at the top levels again?   And should he consider the careers of others younger then him in cricket and make space for them at the cost of his own career? Its a debate many here can relate to and apply to their own lives.
34 year old Former Test Captain, Clarke formally retired in August 2015 after a mortifying performance in the Ashes.  But his departure from the game left a gap in his life.
"I've realised the game of cricket is in my blood. I've been looking for an outlet to replace what I've chosen to walk away from."
His comeback has been scheduled for a grade-level game with his Western Suburbs club against Randwick-Petersham in Sydney on the 20 and 21 of February.
"All I know is, I'll never say never to anything. I'll start with Western Suburbs and we will see where it takes me. For now, my focus is definitely on the shorter format of the game."
Clarke has shown an interest in returning to Australia's domestic Twenty20 league.
"I still believe I have some unfinished business in the Twenty20 department of cricket. We've got BBL, IPL, a number of tournaments around the world that allow you the opportunity to go and play that," he told Channel Nine today.
"When I was playing for Australia I was focused on Test and one-day cricket. I walked away from that, now I have the opportunity to focus on the shorter form of the game if I enjoy this game."
Lovers of Australian cricket will find this news exciting and possibly controversial.  Do you think it is good to see Clarke keen to make a comeback?  Do you worry that it limits opportunity for the younger cricketers moving through the ranks?
Comments