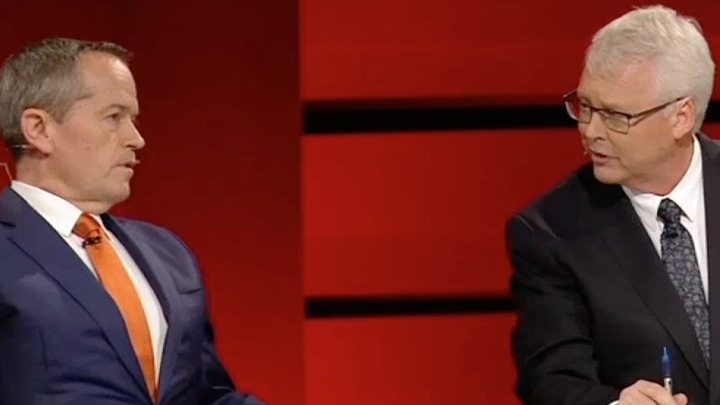 It's been impossible for media to freely report or even go to Nauru or Manus Island since last year, but that could soon all change if Bill Shorten becomes PM.
Last night on ABC's panel program Q&A, the Opposition leader spoke about a number of issues including a possible Indigenous treaty, but it was one word that had everyone in the audience applauding: "yeah".
The Labor Prime Minister candidate told host Tony Jones it was time to let go of the secrecy around border protection issues and the offshore detention system.
According to the Australian Border Force Bill 2015, it is currently a criminal offence — punishable by two years imprisonment — for entrusted employees working in detention facilities to "disclose" or "record" protected information to the media and external organisations.
There are also restrictions on media travelling to Nauru or Manus Island to record the facilities.
"If I was Prime Minister it would have to be an amazing set of circumstances where we're not prepared to tell you what's going on," he said.
Jones then clarified if that meant a Labor government would "allow journalists, independent observers onto Nauru and Manus Island or any offshore detention centre".
"Yeah," Mr Shorten said, drawing loud applause from the audience.
"When I say that I do that on the basis that I don't want to see the people smugglers back in business.
"A Labor government will not be, will not be, any different to the Liberals in terms of our determination to stop the people smugglers full stop.
"When it comes to transparency and the way that people directly or indirectly in Australia's care are treated I do not see why that has to be a secret".
We want to know your thoughts today: Would you support more openness about offshore detention centres? Or should whatever happens over there, stays over there?
Comments