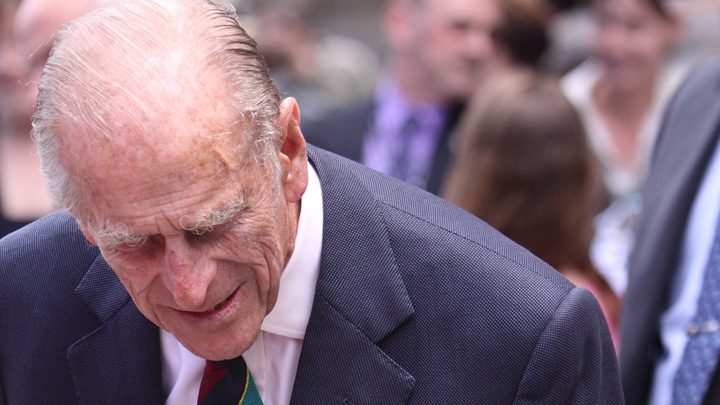 At nearly 95 years of age, Prince Philip has put in a good innings and has, up until now, shown no signs of slowing down. But it seems despite his apparent good health, the Duke has had to cancel an appearance at a momentous Royal engagement.
According to a Buckingham Palace statement, Prince Philip is said to be "frustrated and disappointed" after being advised not to attend a commemoration marking the Battle of Jutland on medical grounds.
"Following doctor's advice, the Duke of Edinburgh has reluctantly decided not to attend the commemorations marking the Battle of Jutland tomorrow in Kirkwall and Hoy", said the statement.
A spokeswoman added: "The Princess Royal, who was already attending the events, will represent the Royal Family."
Princess Anne's husband, Vice Admiral Sir Tim Laurence, told Sky News: "He is very frustrated and disappointed that he can't be here and we're all very sad that he won't be with us.
"He's fine. He just has a minor ailment and I think at his age it would be unwise to go and stand in a windswept cemetery for a long period."
Sky News reports it has been almost three years since he had an exploratory operation on his abdomen, but it was not enough to keep the good Duke down: he was pictured walking unaided to a vehicle after the surgery.
The Battle of Jutland began on 31 May 1916, midway through the First World War.
We hope Prince Philip feels better soon.
Tell us, do you know at 95-year-old who is still out and about? Do you think Prince Philip should go to fewer Royal engagements?
Comments