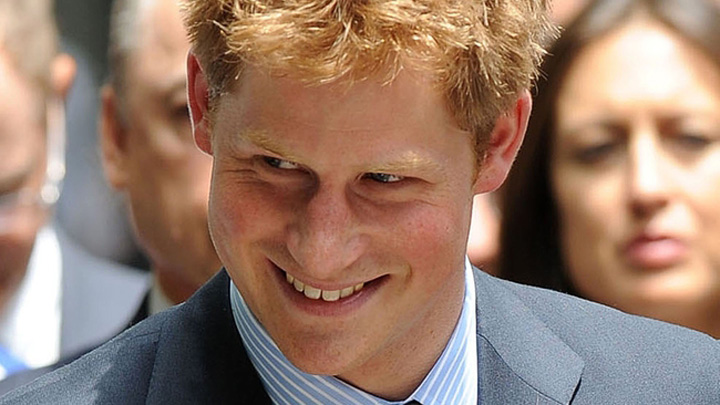 Prince Harry recently travelled to north-west England to promoted youth sports and while there in an official capacity the young royal couldn't help being taken aback by the local support that came his way.
On his arrival a group of women began serenading the prince to the tune of Andy Williams' song 'I Can't Take My Eyes Off You'.
Well Prince Harry did come out but what did he think of the singing???? pic.twitter.com/zCrZxPbsRu

— Sarah Rogers (@sarahrogersITV) July 5, 2016
When asked if he liked their version of the song, Prince Harry made an half-hearted gesture with his arms and made reference to Gareth Malone who led the Invictus choir at the prince's games earlier this year.
And then the prince was propositioned for a kiss.
"May I give you a kiss sir?" one of the eager singers asked, to which Harry politely declined and offered a handshake instead.
It wasn't the only kiss Harry turned down on the day either.
When asked by one of the mothers in the group if he would give her child a kiss, the ginger-haired charmer said no, but he had an adorable reason.
"You don't want a kiss from me because then you'll cry won't you," Harry said to the baby.
He then turned to the mother and said, "You never know with kids that's the thing, she starts crying then you know…"
Accepting his response the mother agreed, "It looks bad."
Harry was in town touring the area to support projects that encourage sport as a way of social development.
What are your thoughts on babies being kissed by celebrities and politicians? Do you support Prince Harry's involvement in charity work?
Comments