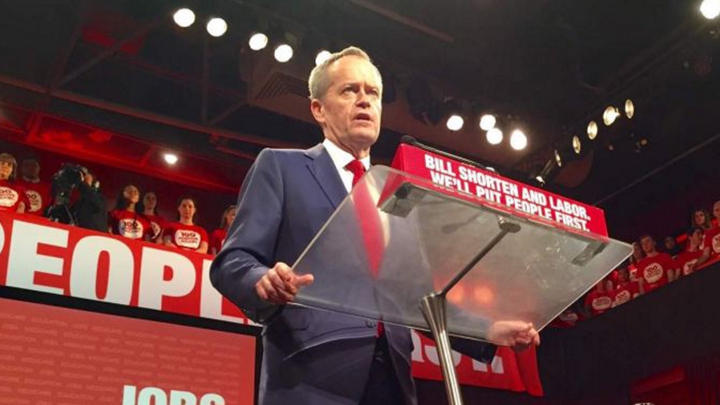 It seems like forever ago that we had a prime minister for 11 years. Since John Howard was defeated by Kevin Rudd in 2007 we have had 5 prime ministers: Kevin Rudd, Julia Gillard, Kevin Rudd, Tony Abbott and Malcolm Turnbull. But if the polls continue to favour Labor, we might be in for our sixth change in as many years.
According to The Age, the Labor Party has held on to a narrow overall lead during the past fortnight, meaning the prospect of a hung parliament has increased.
The latest Ipsos-Fairfax poll shows the opposition is ahead at 51-49, which is in contrast to how voters really feel: they predict a Coalition victory.
Mr Turnbull urged voters to cast their ballots carefully, "It's going to be close, every Australian should vote as though their vote was the one that decided the next government," he said.
Today Bill Shorten launched his Labor campaign in western Sydney and alluded that the PM isn't trying with his campaign because he thinks he's got the election "in the bag".
Mr Shorten declared Labor "ready to serve, ready to lead, ready for government".
"Mr Turnbull says he's got this in the bag, he claims he's already won it — I say to him never underestimate Labor — you ain't seen anything yet."
He said there was always someone willing to "write Labor off" and this was the moment for supporters to "dig a little deeper, work a little harder, be part of something bigger".
Mr Shorten has been arguably a lot more visible this election campaign than Malcolm Turnbull, which may play in his favour.
Time will tell, and there's only a couple more weeks to go until we know who our new PM is.
With that said, do you think we're ready to give another person a go? Or should Malcolm Turnbull stay on for a full term?
Comments