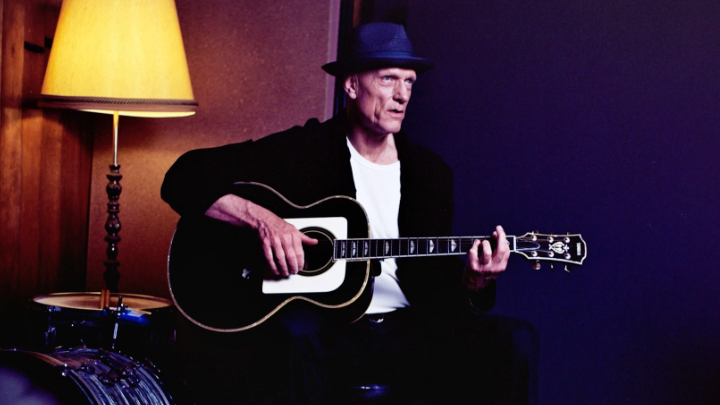 Peter Garett has had one incredible career. The Midnight Oil front man has sung and danced his way into some of Australia's greatest hit songs. Leaving music behind, Peter had a strong political career that he is still proud of. Post politics, however, Peter returns to the form that made him a household name, music.
A new album, but not an Oils album, is already getting considerable attention and reviews. While it is not an Oils album, it does feature Oils' guitarist Martin Rotsey. Critics say that there is still a very Oils like the sound but with the unmistakable voice of Peter, that's bound to happen no matter the backing band.
Never one to shy away from politics in and out of music, you can except the same on his album A Version of Now but with a lot more personal view. Peter has songs that reflect the good and the bad that he did and that he saw while in the government. Including the lyrics of the first single Tall Trees that says "I saw the best of men, and I saw the worse/I saw the best of woman too, from governor to nurse" and ""While all the glory hunters were basking in false smiles/Twisted egos and ambitions mile after mile/I went to find a quiet place away from the madding mob/To try and make a difference get on with the job and do it again."
Who exactly he's talking about in these tracks is going to be up for much speculation, but listeners can only assume for now as Peter isn't saying much about it. He's happy to let the music talk for itself.
It's also a family album as his daughters Emily, May, and Grace sing backup vocals on the album. May also plays the drums on the track Homecoming.
Critics are saying that it's not exactly Midnight Oil's classics but that it's pure Peter Garrett with new music, and that is something that music fans all over the world have been waiting for.
What do you think of the new Peter Garrett single? Are you excited for the new album? Would you rather new Oils work? Would you rather stick the old stuff on?
Feature Photo by Maclay Heriot
Comments