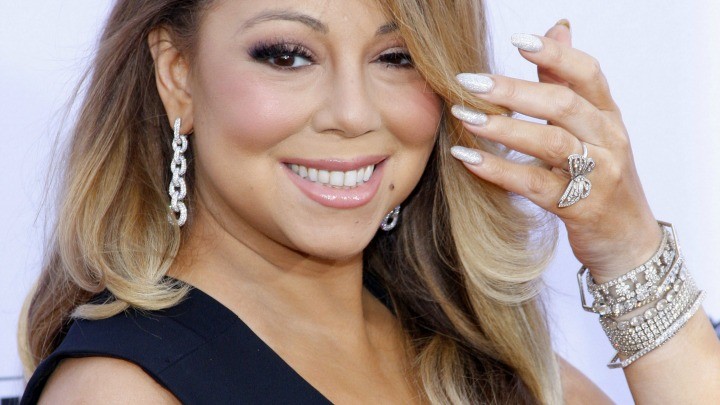 Mariah Carey's estranged sister has taped a desperate video message, asking the singing star to help pay for much-needed medical treatment.
54-year-old Alison Carey is a former prostitute and drug attic, suffering from HIV. She reportedly needs brain and spinal surgery, and has asked Mariah to help pay the medical bills.
"Mariah, I love you and I desperately need your help", Alison said in a public video message. "Please don't abandon me like this".
Earlier this month, Mariah's brother Morgan labeled his famous sister an "evil witch". Morgan accused the 40-year-old singer of spending more on dog food than her family.
"She probably spends more on dog food than it would cost to make sure her sister gets properly cared for", Morgan told The Sun. Mariah Carey has an estimated fortune of over $520 million.
"Your sister is dying and she is struggling and where are you?" Morgan said in a public appeal towards Mariah. "You think you are so fabulous, but you are a witch".
"Mariah needs to step up", Morgan added. "I flew in from Hawaii last year when Alison was taken off a ventilator, believing she was going to die… (Mariah) didn't even show up at the hospital".
"Thankfully Alison had a miraculous recovery but now she needs brain and spinal surgery… Alison has desperately reached out to Mariah over and over again. We never hear back".
Morgan Carey also accused his famous sister of diva-like behaviour which has torn the family apart. "I told Mariah my wife had miscarried and she never even responded to that email either", he said.
"But that's typical, because the world has to revolve around Mariah and there is no room in the world apart from her". The family is yet to meet Mariah's children, twins Moroccan and Monroe.
Should family come first for Mariah Carey? Or should the Carey siblings deal with their family affairs in private?
Comments