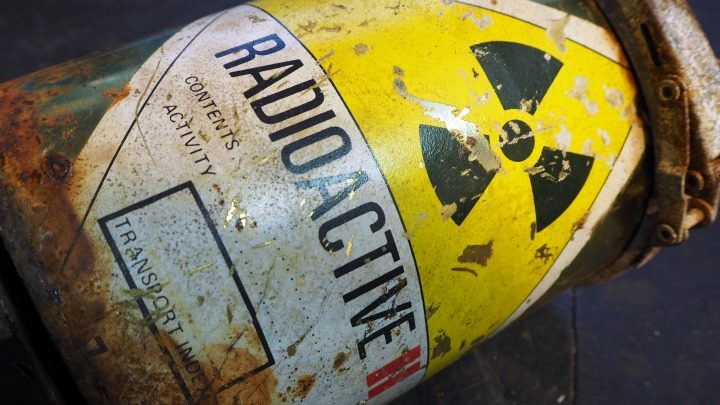 The provisional selection of Wallerberdina Station in South Australia as the site of Australia's first nuclear waste dump has outraged indigenous owners who do not support the proposal.
The cattle station, which just happens to be part-owned by the SA Liberal Party director, is situated next to an Indigenous Protected Area.
IPAs are voluntarily dedicated by indigenous groups on indigenous-owned or managed land or sea country. They deliver cost-effective environmental, cultural, social, health and wellbeing, and economic benefits to the indigenous community and also protect biodiversity and cultural heritage into the future.
While six sites were initially nominated for the proposed dump, Wallerberdina Station situated 500km from Adelaide in the Flinders Ranges is the only one under any consideration now. It follows a four-month-long consultation process according to resources minister Josh Frydenberg.
"While encouraging levels of support were identified across a number of these sites, Barndioota displayed a broad level of community support for moving to the projects' next phase," he told The Guardian.
Indigenous owners outraged at site earmarked for Australia's first nuclear waste dump https://t.co/rhpYf8YMXw

— The Guardian (@guardian) April 29, 2016
However, the local indigenous community are opposed to the proposal and have asked the Federal Government to reject the nomination of the site saying it is located near significant cultural sites, including Hookina Creek, which is a women's place and a registered heritage site.
"This is our land, we have been here forever and we will always be here and we are totally opposed to this dump," Adnyamathanha Traditional Lands Association CEO Vince Coulthard says.
"Our culture is being ignored, it's not good for our area, I don't think, it's something we will fight against, we don't want a waste dump in our area whatsoever," Adnyamathanha woman Regina McKenzie told the ABC.
The site would apparently store low- and intermediate-level nuclear waste, such as material left over from medical procedures.
What are your thoughts on nuclear waste being dumped in Australia?
Comments