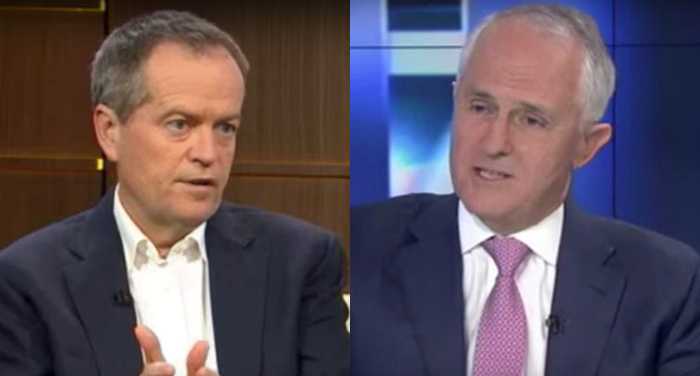 They never said this election would be easy, and many certainly didn't think we might be facing our 6th Prime Minister in as many years.
According to the latest polls, Malcolm Turnbull's campaign has not been doing him any favours, and for the first time the formerly popular PM has slid behind Bill Shorten as preferred Prime Minister.
It's a big change, even though it's 51-49 Shorten to Turnbull, because polls haven't been like this since Abbott was in power.
Despite this, the latest Fairfax-Ipsos poll shows 55 per cent of voters expect the Coalition to survive the election, and 75 per cent of respondents say they will make their decision on policy rather than leadership performance.
There is now just under a month to go to election day, and it's predicted this could be a neck and neck race to the finish line.
After two leadership debates that failed to show a clear winner, there's every chance of a hung parliament, and every chance Australians won't be happy with the results, regardless of who wins.
According to Fairfax, the latest poll showing Bill Shorten leading preferred PM suggests voters are now genuinely considering throwing out a first-term federal government – something that has not occurred since the 1930s depression.
However there mightn't be a huge reason to celebrate yet as the Liberal party has strength in the large state of Queensland, where its primary support is 48 per cent to Labor's 35.
Mr Turnbull's highest approval rating was plus-51 and plus-53 per cent in October and November respectively, shortly after.
Speaking yesterday in Adelaide, the PM talked about one of his most controversial policies.
"Our changes to superannuation are fair, they make the superannuation system more sustainable," he said.
"Yes it is true that some people, around 4 per cent, either on very high incomes or who have very large super balances, will not have as generous a tax concession as they used to have.
"Let's get real. Super remains enormously generous … remember, I'm the Prime Minister for all Australians."
Mr Shorten was in Tasmania on his own campaign trail and refused to apologise for opposing business tax cuts describing them as unaffordable.
"There's no comparison between 2011 and now … I choose Medicare, I choose to stand up for pensioners, I choose to stand up for well-funded schools. I do not choose a $50 billion tax giveaway and also, the $50 billion tax giveaway will have very little, if negligible impact upon jobs".
Tell us: who will you be voting for in the election?
Comments