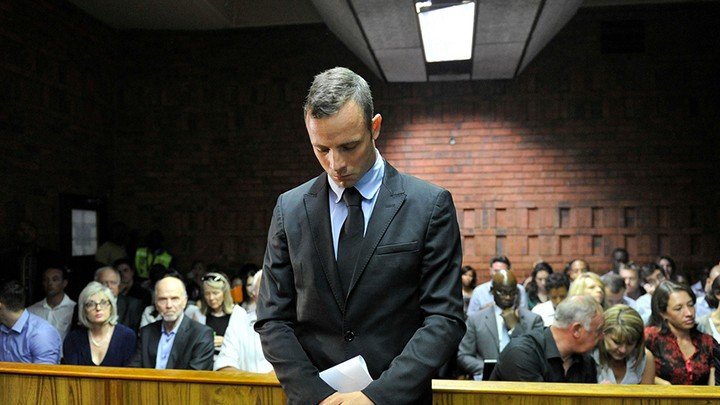 A judge in South Africa has sentenced Oscar Pistorius to six years in prison for the murder of his girlfriend Reeva Steenkamp in 2013.
The sentence handed down by judge Thokozile Masipa to the South African Paralympic gold medalist has been met with outrage and the judge has been branded an embarrassment to the justice system.
Pistorius' initial trial found him guilty of manslaughter, however this was appealed in the Supreme Court in December 2015 and the charge was upgraded to murder. Pistorius has already served 12 months behind bars for his girlfriend's death.
In handing down the sentence, Judge Masipa told the courtroom that Pistorius' life and career had been ruined.
"The life of the accused shall also never be the same. He is a fallen hero and can never be at peace," Masipa said, acknowledging that the Steenkamps had suffered a great loss when their daughter was killed.
The judge agreed with the defence that Pistorius was vulnerable and frightened when he shot Steenkamp four times through a toilet door, and rejected claims that the relationship was unstable and abusive saying that there was no indication of such throughout the trial. Further claims that there had been an argument between Steenkamp and Pistorius prior to the incident were also rejected based on a lack of evidence.
The six-year sentence is only one year more than Pistorius' original five-year sentence for manslaughter. Many in the community have been shocked and outraged that the guilty outcome has not been met with a tougher sentence, and social media came to life with claims that had Pistorius been of a difference racial background and social standing (i.e. a black man without the fame or the fortune) he would have faced a much harsher penalty.
Pistorius has always claimed that he fired four shots into the toilet door at his home in Pretoria under the belief there was an intruder on the other side.
His counsel argued that his disability and mental stress following the killing should be factors for consideration in reducing the overall sentence.
Have you been following the Oscar Pistorius case? What do you think of his six-year sentence?
Comments