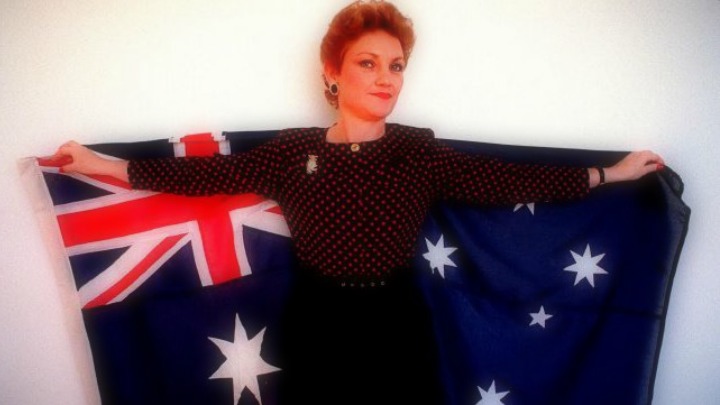 It's been 18 years, but Pauline Hanson, the founder of One Nation, has successfully secured a Queensland Senate seat following the Federal election on July 2.
The election result might be too close to call, with a possibility of another hung parliament  on the cards, but Hanson is confident the party will pick up at least two Queensland seats in the Senate, with running mate Malcolm Roberts looking likely to get the nod.
Hanson, a former Queensland Liberal MP, told Channel 9 that people were fed up with the major parties.
"Have the Liberals, Labor, Green learned anything? Start listening to grassroots Australia," she said.
"I'm sick of the same old rhetoric that they say about hospitals and schools and jobs, and you know what — nothing happens."
Given how close the counting has been, Hanson says she has no problems working with any parties.
"I've got 20 years' experience in politics, and I believe that we need maturity in the parliament to start passing legislation that is right for the people and our future generations," Hanson told Sky News.
With nearly 95 per cent of the vote counted, Pauline Hanson's One Nation picked up almost 10 per cent of the vote and passed the quota for a Senate seat.
The party is also in the running for Senate seats in New South Wales, Western Australia and Victoria.
Do you believe Pauline Hanson back in parliament is a good thing?  Do you agree the major parties need to 'start listening to grassroots Australia'?
Comments