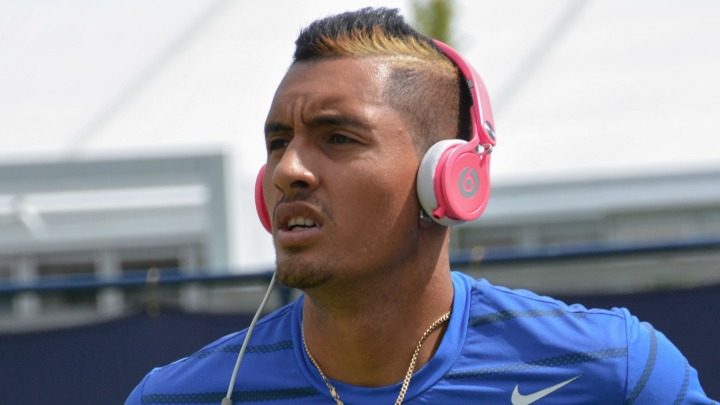 He's been hitting headlines over the past few weeks for all the wrong reasons and now it looks like Australian tennis star Nick Kyrgios has finally had enough, pulling out of the Rio Olympics and lashing out at the Australian Olympic Committee (AOC) in the process.
Kyrgios has been publicly fighting with Australia's chef de mission Kitty Chiller ever since she expressed concerns over his on-court behaviour and whether or not he should be allowed to represent Australia in Rio in August.
Now, he has pulled the pin himself, announcing he will not make himself available for selection, and ripped into the AOC at the same time.
"AOC's unfair and unjust treatment of me over the last four weeks, as well as the organisation's crystal clear position on whether they want me to be a part of the Australian Olympic team, has solidified my final decision," Kyrgios said in a statement on his website.
"While I have received assurances from Tennis Australia that I will be nominated for the Olympic team, the AOC has chosen to publicly and privately disparage me.
"Not one member of the AOC has reached out to me, my family, my team, or representatives of Tennis Australia, asking for a meeting or the opportunity to discuss their concerns.
"The AOC's unwarranted attacks on me demonstrate the organisation's inability to understand the circumstances surrounding highly competitive sports.
"I also don't want the AOC's treatment of me to become a distraction and negatively affect the Australian Olympic team."
Kyrgios said he was "extremely disappointed" he had had to make the decision as he had been planning his whole year around attending the Games.
"I am grateful to Tennis Australia for standing by me through this process and nominating me for the team. I also want to thank the public and the members of the media who have voiced their support," he said.
"I am a proud Australian and have always loved representing my country. I am fortunate to be young enough to hopefully have a chance to wear the green and gold at the Olympics in the future. I hope that in four years I will find myself in the position to be a part of the Australian Olympic team.
"I would like to wish every athlete representing Australia the best of luck this August and will be following their progress and supporting and cheering them from afar."
The announcement has received mixed responses from people, with some throwing their support behind him and others saying he doesn't deserve a spot on the team anyway.
What are you thoughts?
Has Nick Kyrgios been treated unfairly? Does he deserve to represent Australia at the Olympics?
Comments