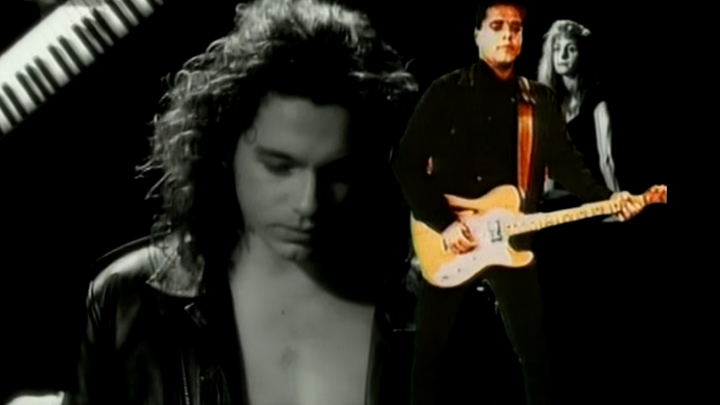 The members and management of the Australian mega-group INXS were upset last week when Sydney Businessman Ron Creevey said that he was released new music from late frontman, Michael Hutchence.
Ron runs Kings Cross studio stated that he's been working on the project of unreleased music and a film about the last year of Michael's life. Which caught the ire of INXS manager Chirs Murphy who wrote: "I do know every single individual and or company who interfere with INXS/Michael copyrights are about to find themselves in very deep legal trouble".
Now, Australian film director Richard Lowenstein has gained the blessing and backing of INXS, their manager, and most importantly Universal Music Group, who have announced he will be making a feature-length film about Michael.
Richard was very close to the band, and Michael as he directed several of the band's music clips including the massive hits Never Tear Us Apart and What You Need. Michael was also cast in Richard's film Dogs In Space.
In a statement released from Richard, he said "As one of Michael Hutchence's closest friends and Director of the majority of his and INXS's multi award-winning music videos, concert films, and his only lead role in a dramatic feature film, I have been working on the definitive documentary film journey into the heart and soul of this complex, shy, poetic and exceptionally charismatic man for many years". Richard knew that any project that didn't have the backing from the band or the label was doomed to start. He concluded with "I know that together we are going to tell this story like no one else can".
Passion Pictures will be working on the project as well and their producer, John Battsek, made it clear that while he understands there is a rival film being made "To know we have access to everyone and everything required to make such a film and the full support of UMG just reaffirms to us all that we can tell this story in the truest and most authentic way possible. That's why we make documentaries in the first place".
Will you see both films? What was your favourite INXS song?
Comments