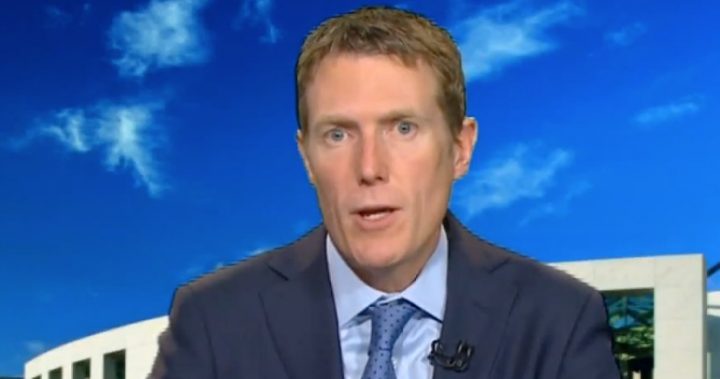 There's been a lot of talk in recent weeks about Centrelink sending out debt letters to people it claims to have overpaid.
On social media, it's lead to trending hashtags including #notmydebt and #Centrelinkfail – and there's been plenty of criticism from people who say they're being wrongly sent debt letters.
Now the social services minister Christian Porter has defended the debt letters, claiming they were polite.
He told ABC Radio today that 169,000 review letters had been sent out and there had been few complaints.
"The complaint rate is running at 0.16 per cent … only 276 complaints out of 169,000 letters and that process has raised $300 million worth of money back to the taxpayer," he said.
Porter said the letters were worded in a "polite" way, and while he was happy to say what the complaint rate was, he reportedly declined to reveal how many people were challenging the debt letters.
The letter asks people to give more information on the Centrelink website, with some people asked to go back and provide years worth of figures.
That's prompted some people to complain about issues with the Centrelink website, issues that Porter has dismissed.
"If anyone is having difficulties they can seek an extension of time if they wish," he said.
It's estimated the government will reclaim as much as $4 billion worth of money overpaid to Centrelink recipients.
But the process has been criticised by the Opposition, with Labor's human services spokeswoman Linda Burney calling for it to be suspended.
She wrote on Twitter, disputing Porter's claims that the system was working well.
"No MP who has checked the emails to their electorate office could possibly say this. Unbelievable." she wrote.
No MP who has checked the emails to their electorate office could possibly say this. Unbelievable. #auspol https://t.co/5lCBQZPERC

— Linda Burney MP (@LindaBurneyMP) January 2, 2017
If you're one of the recipients of the letter, it might have come as a shock to you.
Tell us about it in the comments below.
What do you think about this? Did you receive a debt letter from Centrelink?
Comments